Gardens as Cosmic Terrains
An Installation in the Catacombs by Heidi Lau
July 2, 2022
,
11:00am
–
5:00pm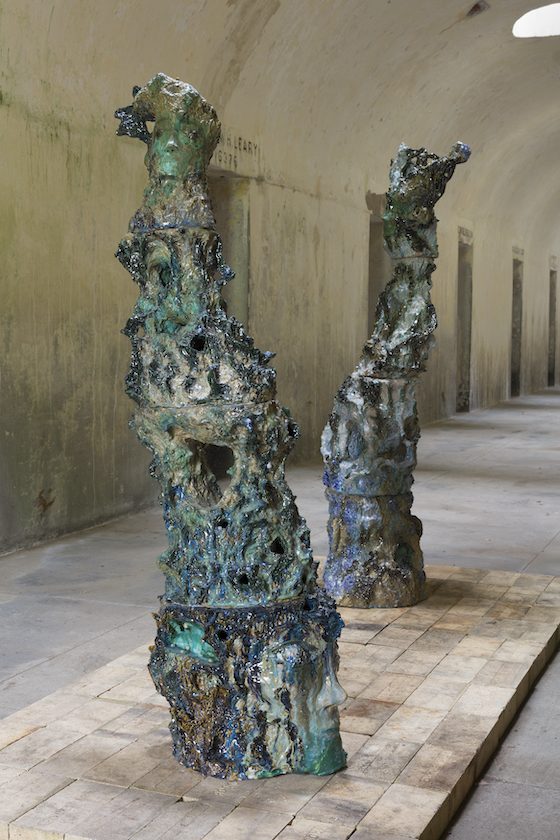 May 7 – July 10, 2022
Saturdays and Sundays
11:00am-5:00pm
This installation has been extended through July 10th due to popular demand!
Heidi Lau became Green-Wood's first-ever artist in residence in 2021 and her installation in the Catacombs is a culmination of a year-long exploration of the Cemetery. Her highly textured work in clay, draws on themes of genealogy, ritual, and the posthuman, with sources that include Taoist mythology, burial customs, and the built-environment of Macau (where she spent her formative years). Gardens as Cosmic Terrains is influenced by Lau's research into the cosmological setting within Chinese gardens, where the arrangement of arches, pathways, and vistas acts as a metaphor for time, space, and matter—as well as a portal to access both memories and the spirit world.
The Catacombs are an approximately 15-20 minute walk from the Main Entrance. For directions, pick up a map at the Main Entrance, or access the map PDF here.
Free and open to the public, no reservations are necessary.
Please consider a donation to The Green-Wood Historic Fund so that we can continue to offer free and low-cost programs throughout the year.