(Sold Out) Death Need Not Be Fatal: Book Talk
September 12, 2017, 6:30pm

–

8:30pm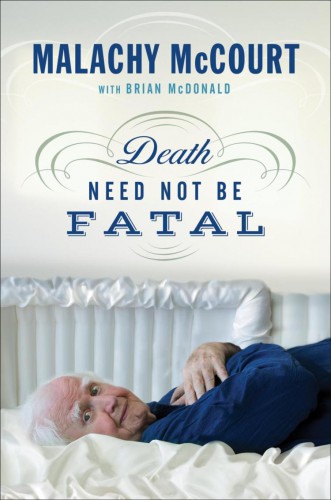 This event is sold out. Make sure you never miss out on tickets again! Green-Wood members get access to tickets weeks before the general public. Join today.
New York Times bestselling author Malachy McCourt joins us for a very special literary evening to discuss his new work Death Need Not be Fatal, a personal memoir that shows readers how to live life to its fullest, how to grow old without acting old, and how to die without regret. McCourt recounts the tragedies that have shaped his life: the deaths of his sister and twin brothers; the real story behind Angela's famous ashes; and a poignant account of the death of the man who left his mother, brothers, and him to nearly die in squalor. Yet, he finds humor in all that life has thrown him so as to look at the prospect of his own demise with emotional clarity and insight. McCourt will be introduced by the book's co-author Brian McDonald.
McCourt was born in Brooklyn, New York in 1931, but grew up in Limerick, Ireland. He returned to the United States at the age of 20 where he says he "did a bit of dishwashing, long-shoring, military service, bartending, stage acting, and saloon owning." His illustrative career also included stints as a political activist and a 2006 candidate for governor of the state of New York. In 2016, McCourt was awarded the Lifetime Achievement Award by the Irish-American Writers.
This book talk is a Brooklyn Book Festival Bookend event.
Free to attend, reservations required.