Dead Distillers: Book Talk and Tasting
December 14, 2016, 7:00pm

–

9:00pm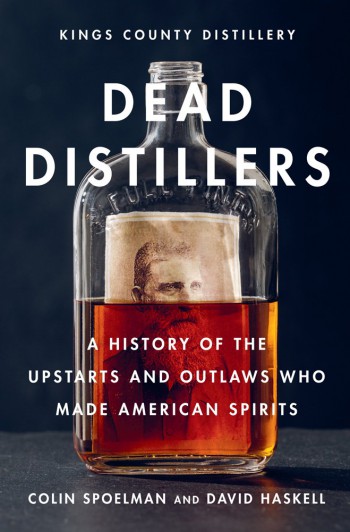 Way before Brooklyn had swanky cocktail bars and fancy beer, an armed battle was fought on the streets of Vinegar Hill between American soldiers and moonshiners who had avoided paying taxes on their enterprise. The Whiskey Wars of 1869 are one of the many fascinating tales in Colin Spoelman's new book Dead Distillers: A History of the Upstarts and Outlaws Who Made American Spirits. Colin, co-founder of Kings County Distillery, details the extensive history of the many personalities who left their mark on liquor and spirit production, some of whom are now permanent residents of Green-Wood, including Hezekiah Pierrepont, Clinton Gilbert, and Charles Wilson.
Colin will share expertise from his new book and offer a tasting of several delectable blends that the Kings County Distillery has been brewing – right here in Brooklyn – since 2010.
$5 for members of Green-Wood and BHS / $10 for non-members.
This event will be held in our Historic Chapel and will take place rain or shine. Click here for our inclement weather policy.