Common Shade: Dr. Seth A. Gopin on the Rural Cemetery in Paris and Beyond
August 11, 2015, 7:30pm

–

9:30pm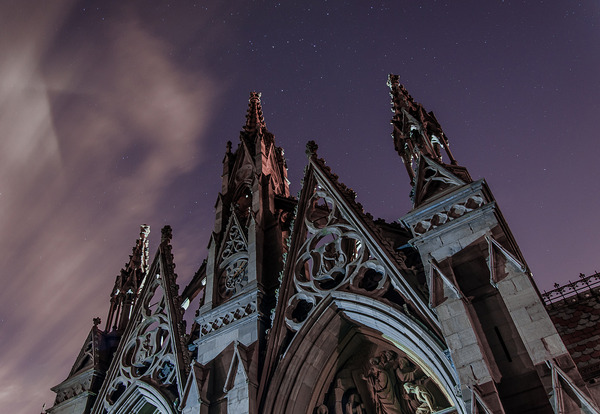 Beginning in the Middle Ages, the dead lay among the living in Paris city centers. Over time, Parisian graveyards, like all inner city burial places, ran out of room. The creation of Père Lachaise Cemetery was the culmination of a struggle to reform burial practices, and this radical idea of a "cemetery" became the basis for all the burial traditions in the west, including Brooklyn's own Green-Wood. Dr. Gopin's lecture will trace the tradition of mass burial in Parisian church graveyards to the modern idea of the world's first cemetery, Père Lachaise, in 1804. Dr. Gopin will discuss how this shift influenced our attitudes toward death, and how his background affects his own feelings and relationship with the topic.
Morbid Anatomy Museum and Green-Wood present Common Shade – a dialogue existing on the borderlands between the living and the dead. Hosted in Green-Wood's intimate Historic Chapel, Common Shade will cultivate a social space for death – a place to examine death's prevalence in our lives, and its shifting place in history, art, culture, and society. Drawing from Green-Wood's bucolic setting and using history as our anchor, each night's presentations will include dialogue and interviews with guests. Together with artists, practitioners, scholars, and peers, Common Shade discussions will explore our humble acknowledgments of and engagements with death.
$25 for non-members / $20 for members of Green-Wood, BHS and the Morbid Anatomy Museum. Cash bar (free for Green-Wood Key Holders) available at each event.
Click here for our inclement weather policy.