City Nature Challenge: Family Fun with Genspace
April 30th
,
10:00am
–
1:00pm
Note: This program will proceed as planned. In case of extreme weather, the event may end earlier. Please wear weather appropriate shoes and bring an umbrella.
Green-Wood is a great place to get out and explore nature! Join Green-Wood, Genspace educators, and expert naturalist guides for an adventurous morning of family activities that help us better understand our environment.
Expert naturalists will be on-site to help participants collect data on birds, insects, fungi, and plants at Green-Wood for the City Nature Challenge.
Genspace educators will help kids and their adults explore nature up-close at microscopy activity stations.
Price: Free. Registration recommended.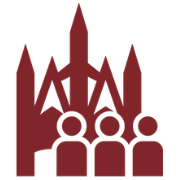 "Trees Future, Trees Past," a 45-minute interactive walking experience about the future of trees at Green-Wood, will be available with Genspace Creative Program Coordinators Clarinda Mac Low and Carolyn Hall of Sunk Shore at at 10:30am and 12pm. Walks are free to attend but will be limited to 25 people per walk on a first-come first-served basis.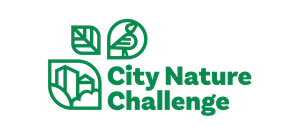 What is the City Nature Challenge? Every year, for four days, people in cities across the world join together to find and identify as many species of wildlife as possible. To participate, all you need is a smart phone with a camera and an iNaturalist account and we'll help you photograph wildlife at Green-Wood to contribute to one of the world's largest citizen science projects. (View Green-Wood's CNC project page here.)
Free. Registration is recommended, but not required. Please consider a donation to the Green-Wood Historic Fund so that we can continue to offer free and low-cost programs throughout the year.
Before Reserving Your SPot, Please Note:
COVID-19 Policy: In accordance with New York State and CDC guidance, masks are optional. Attendees must follow ALL instructions and guidance from Cemetery staff and ambassadors.
Where to go: Please enter Green-Wood through the Main Entrance at Fifth Avenue and 25th Street (500 25th Street) and find the event "home base" at Green-Wood's Historic Chapel
There is no check in for this event. Registration just helps us know how many people to expect.
If you want to contribute to the city Nature Challenge, we recommend you download the iNaturalist mobile app on your mobile device and create a profile (if you don't already have one). All instructions and links to the mobile app can be found on iNaturalist. If you're not sure how, volunteers will help you do so at the event.