1 p.m. Black History Month
February 27, 2016, 1:00pm

–

3:00pm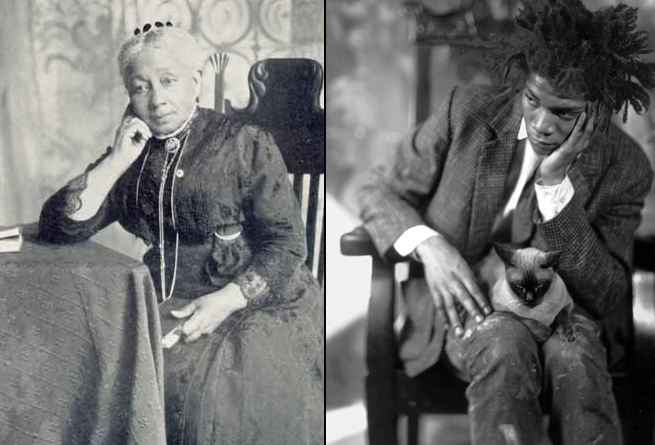 In honor of Black History Month, Green-Wood presents this celebration and recognition of the unique stories of black lives in Green-Wood. Though segregation has certainly been an issue in the city, Brooklyn and New York also have long histories of diversity, progress, and activism. This trolley tour, led by Green-Wood Historian Jeff Richman, will examine the life and accomplishments of many prominent black New Yorkers, as well as several abolitionists working for freedom in America.
You'll visit the monuments of Susan Smith McKinney Steward, the first black female doctor in the state; Jean-Michel Basquiat, innovative artist of the 1970s and '80s; Jeremiah Hamilton, New York's first black millionaire; civil war heroes and survivors; freed slaves working as abolitionists, and more. Their stories illustrate the long struggle towards equality and the deep impact black New Yorkers have been making on New York City culture since its inception.
$15 for members of Green-Wood and BHS/$20 for nonmembers.
Green-Wood trolley tours are fully accessible and ADA compliant. Click here for our inclement weather policy.