Birding in Peace
June 26, 2022
,
6:00am
–
7:30am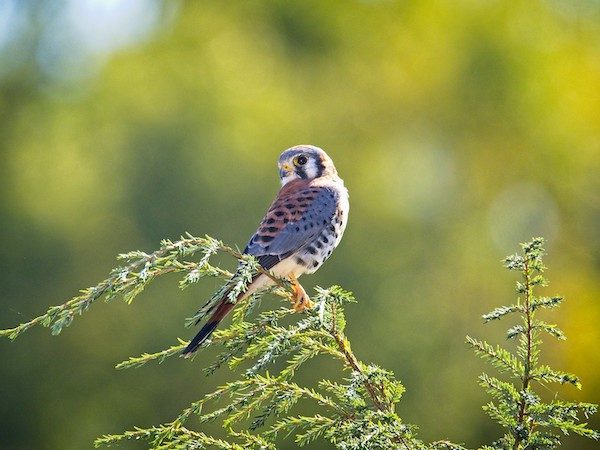 Before our gates open to the general public, birding expert Rob Jett leads these peaceful early morning walking tours to discover the many birds that make Green-Wood their home—at least temporarily. Green-Wood's official birding checklist will be made available to all attendees, or you can print it in advance here.
And depending when you stop by, you may see a variety of different species passing through:
Price: $20, and $15 for members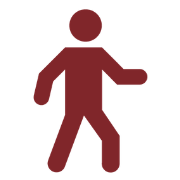 Early Spring Migration (April)
Our April tours will be a feast for the ears and eyes with the trilling song of pine warblers and drumming pronouncements of woodpeckers on newly blossoming trees (including magnolias, maples, quinces, and dogwoods). We'll discover thousands of songbirds resting before their trip farther north as well as arriving herons and egrets at Green-Wood's glacial ponds.
Peak Spring Migration (May to mid-June)
From ruby-throated hummingbirds to over twenty species of colorful wood warblers, our peak migration tours will feature many of the 163 bird species that have been recorded at Green-Wood during the month of May. Beginning just after sunrise, we will experience spring's dawn chorus at the most active time of day for birds.
Summer Birding (Late June to August)
In July we should see the offspring of our resident red-tailed hawk bravely preparing to leave the nest. Warbler songs will be replaced by chirring cicadas and the tweets of fledgling birds. Butterflies and dragonflies are abundant. By late-July, expect the arrival of the first southbound migrants.
Before Purchasing Your Ticket, Please Note:
Due to COVID-19, this tour may be canceled. Attendees will be notified immediately of any changes and your ticket(s) will be refunded.
Attendees are STRONGLY ENCOURAGED to wear a face covering at all times, regardless of vaccine status, and follow ALL instructions and guidance from Cemetery staff and ambassadors. Green-Wood reserves the right to deny entry to anyone who refuses to comply with these guidelines, which are based on CDC, state, and city mandates.
This tour will involve walking on uneven terrain and climbing steps. Comfortable footwear is suggested.
Location: Check-in takes place at the meadow near the Main Entrance at Fifth Avenue and 25th Street.
There are no paper or e-tickets. Attendees will be checked in by name.
Tickets are non-refundable (unless the tour is canceled by Green-Wood) and cannot be exchanged for a different tour or date!
Inclement weather policy: We monitor the weather throughout the day for the best chance of proceeding with the tour, and will not make a final decision until at least 3 hours before the start of the tour. Cancellations will be announced via Eventbrite email blasts, so check your email and spam folders.
Feeling Sick? Stay home if you are feeling sick or running a fever. We will credit your ticket(s) for a future tour or program, just email events@green-wood.com prior to your tour. Please understand our staffing is limited and we will respond as soon as we can.
Not a Member?
Click here for all of our membership levels and information.
Already a Member?
Click the gray tickets button to activate the Eventbrite pop-up, then click Enter promo code. Type in your ID number and apply your discount.
Questions?
Don't know your Member ID number? Not sure which ticket or membership type to order? Call 718-210-3080 or email contactus@green-wood.com with any questions.