Arbor Day Street Tree Care
April 28th
,
2:00pm
–
4:00pm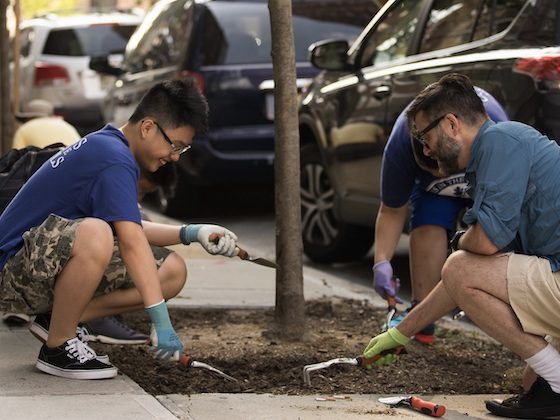 Street trees do some heavy lifting in our city: they intercept and absorb storm water runoff, filter the air, mitigate the effects of climate change, help cool our neighborhoods, and are habitat to many wildlife that fill our streets with song and awe. However, growing on the streets of the city can be rough! Their soils can be compacted easily, which can stunt root growth and inhibit water absorption. Join the Green-Wood horticulture team to care for our neighborhood street trees!
Price: Free. Registration recommended.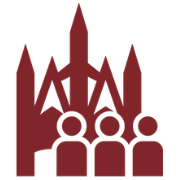 Volunteer stewardship activities include:
Tree bed clean up and soil cultivation – In addition to being unsightly, compacted soil and litter block the movement of oxygen, water and nutrients to tree roots. Volunteers remove litter and weeds from tree beds and loosen up the surface soil with hand cultivators
Watering Trees – New York City street trees live in permanent drought conditions. All trees, especially newly planted trees, need thorough and deep watering during the spring and summer. Volunteers water trees using buckets and hoses.
Mulching – Mulch conserves water, moderates soil temperatures, improves soil structure and mitigates damage from dogs, people, de-icing salts and cleaning agents. Volunteers mulch trees with mulch or woodchips.
Location: Check-in takes place outside the 9th Avenue D subway entrance.
Before Registering, Please Note:
Tickets: There is no need to print tickets! Attendees will be checked in by name.
Where To Go: Check-in takes place at the 9th Avenue D subway entrance.
For Your Safety: We strongly encourage attendees to wear suitable footwear.
Inclement Weather Policy: We monitor the weather throughout the day for the best chance of proceeding with the program, and will not make a final decision until at least 3 hours before the start of the program. Cancellations will be announced via Eventbrite email blasts, so check your email and spam folders.
Feeling Sick? Stay home if you are feeling sick or running a fever.