1 p.m. Green-Wood's Great Women: Mother's Day Trolley Tour
May 11, 2013, 1:00pm

–

3:00pm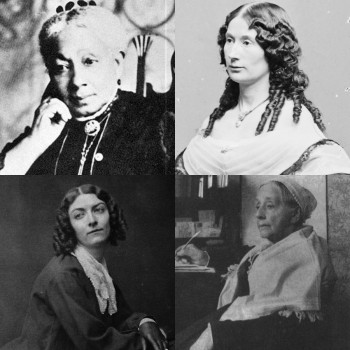 Join us before Mother's Day to celebrate some of the most colorful and influential women of the 19th and early 20th centuries, buried right here in Green-Wood. Matilda Tone, wife of the Irish patriot; pioneering doctors Susan McKinney Steward and Mary Jacobi; abolitionist Abigail Hopper Gibbons; and actresses Laura Keene and Kate Claxton rest here along with the more notorious Lola Montez and Elizabeth Tilton.
This year, we'll visit some newly uncovered stories of fascinating women – like Isabella Goodwin, the first woman detective of the NYPD. We'll also enjoy the visual delights of Green-Wood, its trees and ponds and its sculpture and buildings by the leading artists and architects of their time, all in a setting of remarkable springtime beauty.
Trolley tour is led by veteran Green-Wood tour guide Ruth Edebohls.
$10 for Green-Wood Historic Fund members and $15 for non-members.
Not a Member?
Get a free ticket with a membership at left and purchase additional Member Discount Tickets if desired. Click here for all of our membership levels and information.
Already a Member?
Click the "Enter promotional code here (G-W Members: Use your Member ID)" link in the bottom right corner of the ticket box and enter your ID number to apply your ticket discount. Please note that the Senior, Individual and Student membership levels are limited to only one Member Ticket per event (for additional tickets, please purchase at the regular price).
Questions?
Don't know your Member ID number? Not sure which ticket or membership type to order? Call 718-210-3080 or email contactus@green-wood.com with any questions.