It had never been done before. In the 34th America's Cup challenge series, for yachting supremacy, a competition that has been going on periodically for more than a century and a half, no yacht had ever come back after trailing 8-1 in races, to run off 8 consecutive triumphs and to win the cup 9-8. It was an historic comeback, one now being described as perhaps the greatest one in sports history.
Just a few days ago, things looked very bleak for the American team on Oracle. The challenger, Emirates Team New Zealand, was just one win away from taking The America's Cup. But the American team rallied like few, if any, teams have ever done. Here's The New York Times account of Oracle's unexpected triumph.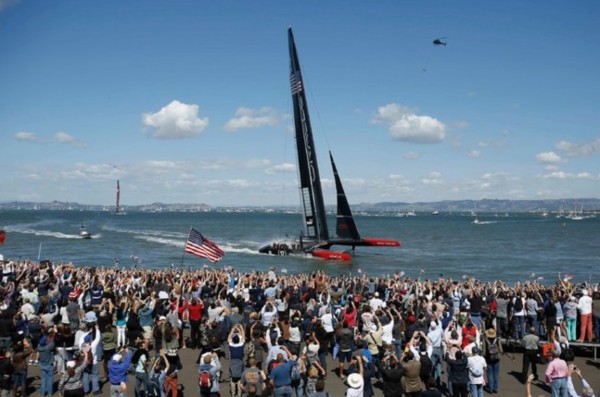 How did it happen? Perhaps there is really only one explanation: The Ghost of George Steers!
Who, you ask? George Steers. He designed the yacht America, for whom the America's Cup is named. Steers, who of course is interred at Green-Wood Cemetery, was born in 1820. There was never any question what he was going to be–his father was a shipbuilder and George would be one too. George built his first ship while he was still a teenager. Still a young man, from his boatyard on the East River, he launched the ocean steamer Adriatic for the famed Collins Line, the schooner Gimcrack (upon which the New York Yacht Club was founded) and the steam frigate Niagara (which laid the first tranatlantic cable). But Steers's specialty was yachts. In 1851, he built the yacht America and sailed off to challenge for the Queen's Cup off England.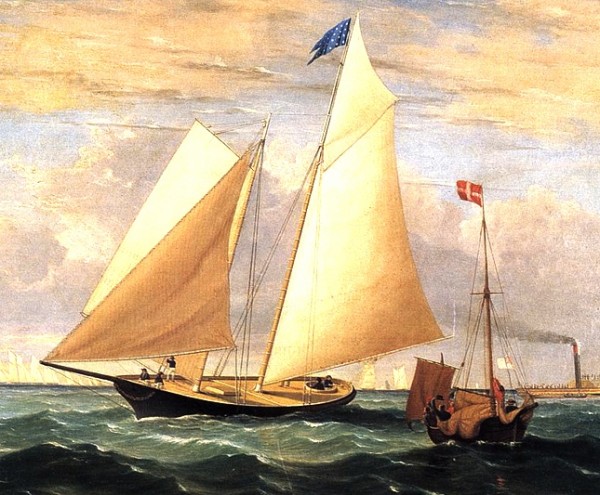 There, in the race, after early difficulties, America trounced the competition, winning not by mere feet or yards or meters, but by seven and one-half miles. When Queen Victoria, watching the race, asked who was second, the reply, given the margin of victory, came, "Madam, there is no second." She greeted the American crew, congratulated them on their triumph, and had a duplicate of the Queen's Cup presented to them. It became The America's Cup.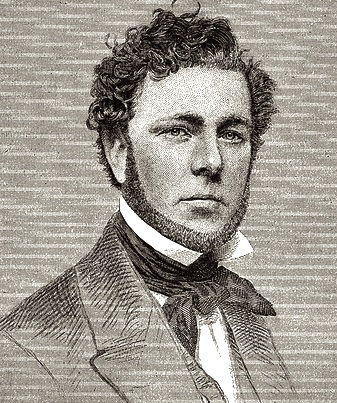 Tragically, within five years of his triumph, George Steers, still only in his 30s, was thrown from his carriage by a runaway horse and killed. The date of his death: September 25, 1856. Here is The New York Times report.
When Oracle was down 8-1, a week or so ago, everyone expected the end, with New Zealand's triumph, to come very soon. But, day after day, Oracle won and extended the competition beyond any reasonably expected date. Reservations for flights home were cancelled as the competition continued. Spectator bleachers were dismantled; no one had expected the final race, the date of Oracle's spectacular triumph, to be as late as September 25. And, here's the miracle: Oracle triumphed on the very same day of the year on which George Steers had died 157 years earlier. A mere coincidence? Unlikely. His ghost must be rejoicing!