Green-Wood Cemetery is, at its core, a place of burial and mourning. But, it is much more than that. Since its founding in 1838, Green-Wood has functioned at many levels: quasi public park, sculpture garden, arboretum, bird habitat, and more.
Historically, there has been a tension at Green-Wood over these layers of usage. In the 19th century, Green-Wood had its own police force. Officers,  assigned sectors, were charged with keeping mourners and those who were there to enjoy the grounds–even picnic–harmoniously coexisting.
While Green-Wood is ever-mindful that it is a cemetery, it is also open to other respectful uses of its extraordinary landmarked grounds and facilities. One such event occurred just a few weeks ago, on the evening after Halloween: Dia de los Muertos (Day of the Dead).
The event was produced by Winkel & Balktick. As Winkel described the evening, "Dia de los Muertos is a celebration of life. If there is anything that people bring home from it, it's 'love your loved ones. Be there for them. And enjoy your life while you have it because life is short.'"
On the first Saturday evening in November, 200 people gathered near the cemetery, awaiting directions as to where they would be going. Soon a Mariachi band arrived and led them down the streets and through Green-Wood's gates. A candlelight procession into Green-Wood, followed by performances on the grounds and dancing in the Historic Chapel, made it a very special night.
Here are a few images from videographer Priest Fontaine's pieces on the evening: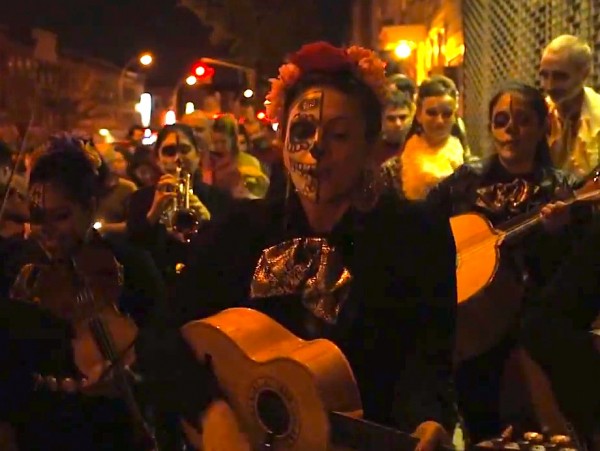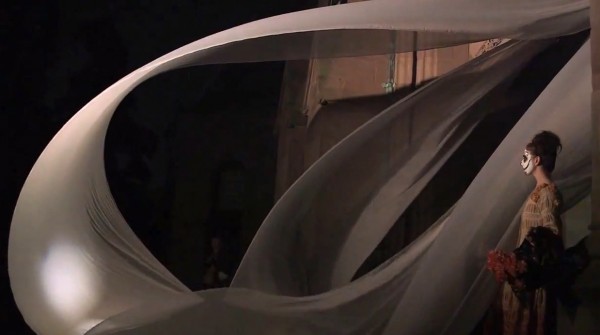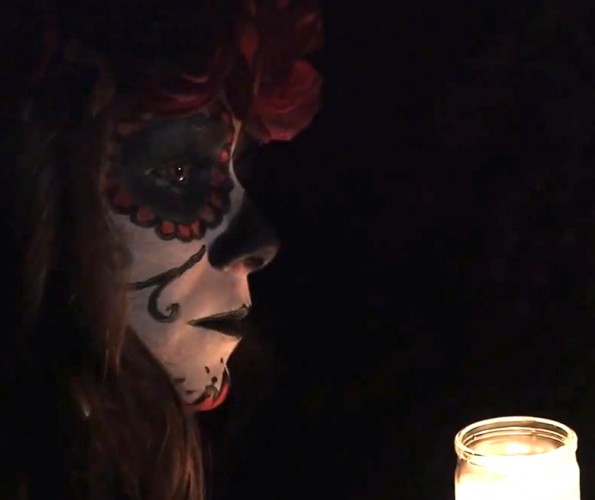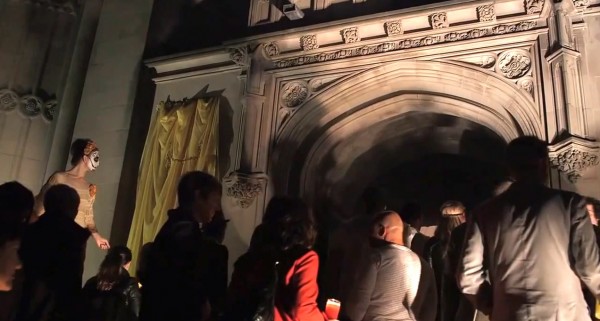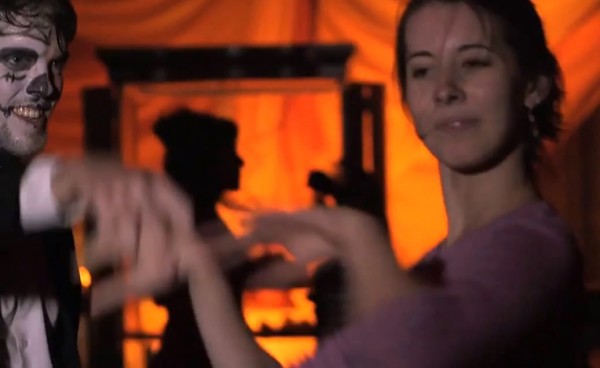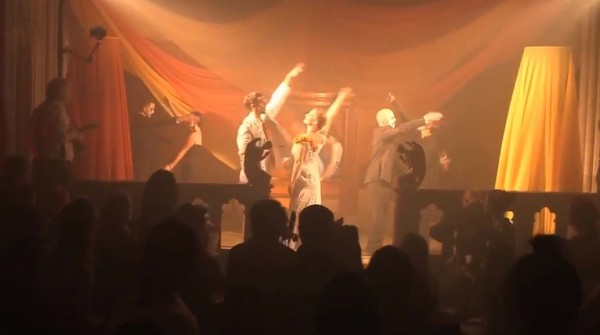 Videographer Priest Fontaine captured the spirit of the evening. Here is his stunning video of the energy and beauty of Dia De Los Muertos at Green-Wood. And here's his interview of the producers. Enjoy!