Last week was Antiques Week in New York City. Antiques shows were everywhere!
So, being a fan of such things, I thought I would take a day off from my work as the historian at Green-Wood to check out the shows.
My first stop was the Armory Show at the 69th Regiment Armory–26th Street and Lexington Avenue. And, as soon as I made it into the first booth there, I knew it was not going to be all that much of a day off–almost immediately I spotted a cigar store Indian, by Thomas Brooks, who is interred at Green-Wood. I explained to the dealer that I am the historian at Green-Wood and Brooks is interred there–would it be okay if I took a photograph of his work and put it on my blog? No problem, said the dealer.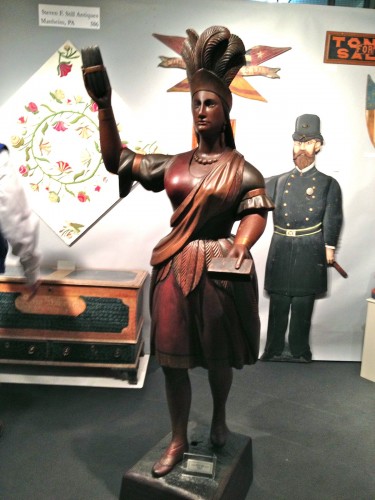 And so it went–this would be the first of about 50 terrific items I would spot that day that were created by artists interred at Green-Wood or that depicted one of Green-Wood's permanent residents. The photographs that appear below are of art by Green-Wood's artists.
A little farther down the row, I came to a booth with Currier and Ives prints, some of them featuring the art of Frances (Fanny) Flora Bond Palmer. Nathaniel Currier, James Ives, and Palmer are all interred at Green-Wood. I asked for permission to take photographs and explained that they were for Green-Wood's blog–the dealer, who was from Pennsylvania, told me that he had family interred at Green-Wood.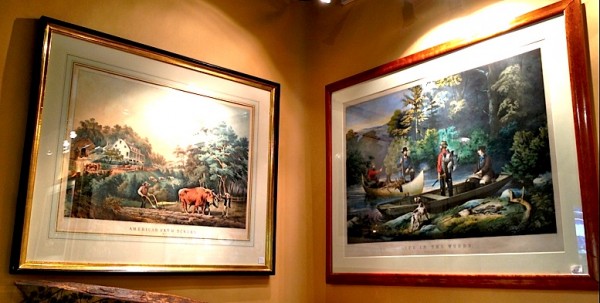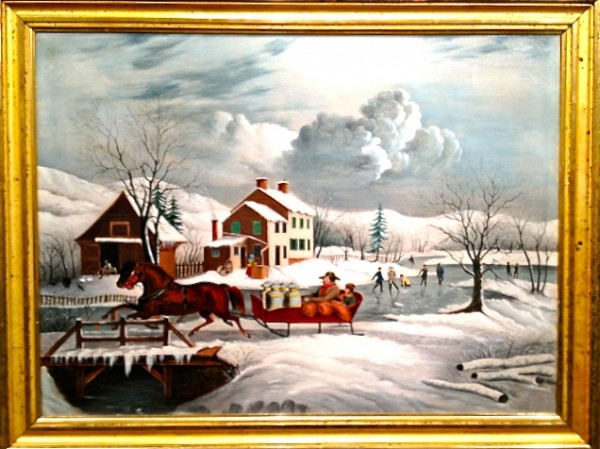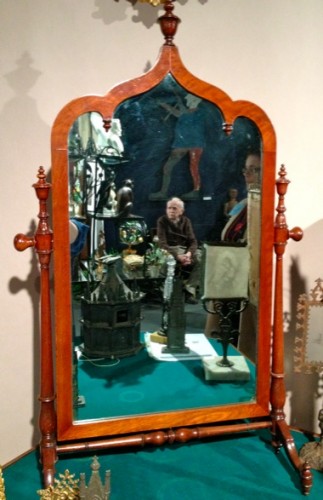 After touring the Armory Show, I was off to the Winter Antiques Show at the Park Avenue Armory. This is the high end of all high end antique shows in America. Once again, the dealers were wonderful–some of them very excited to know why I wanted to take a photograph of their items. Only one dealer the entire day didn't give me permission to take a photograph of an item–and he was very nice about it.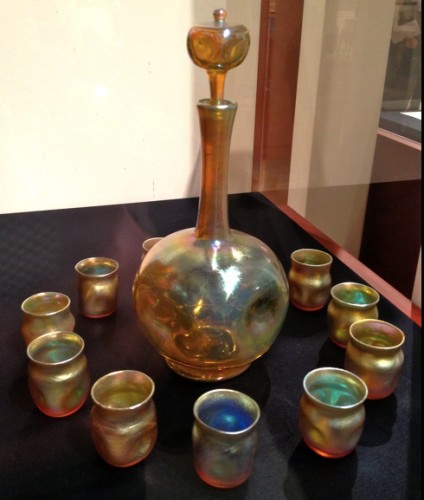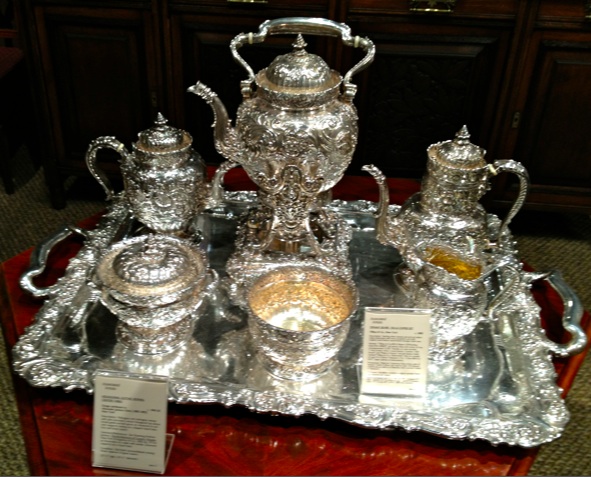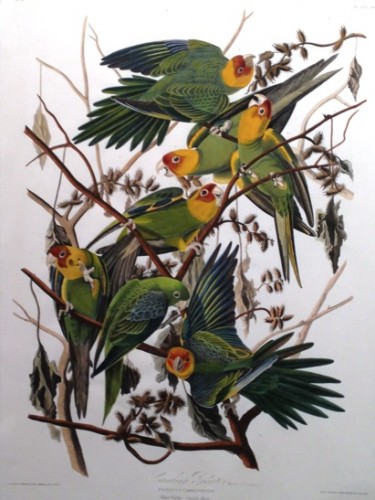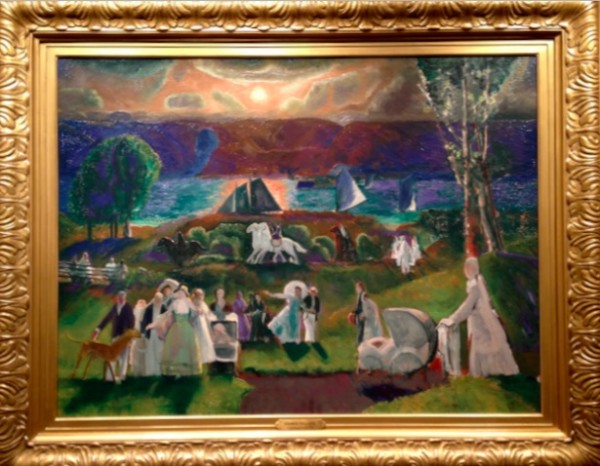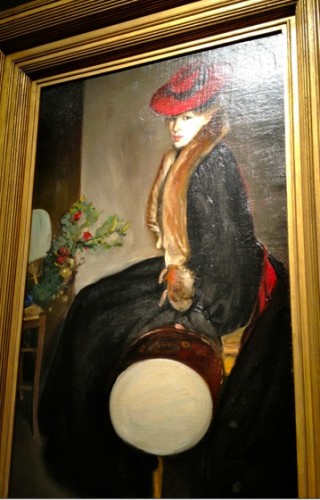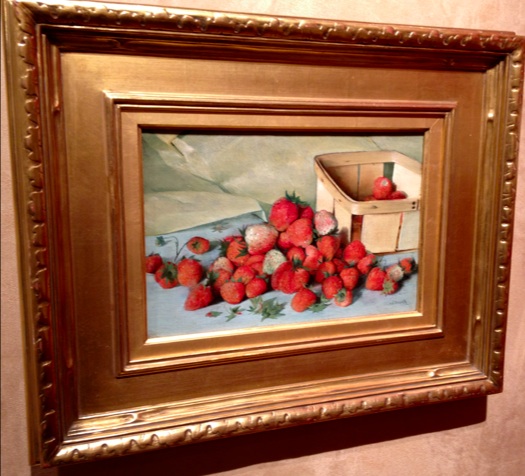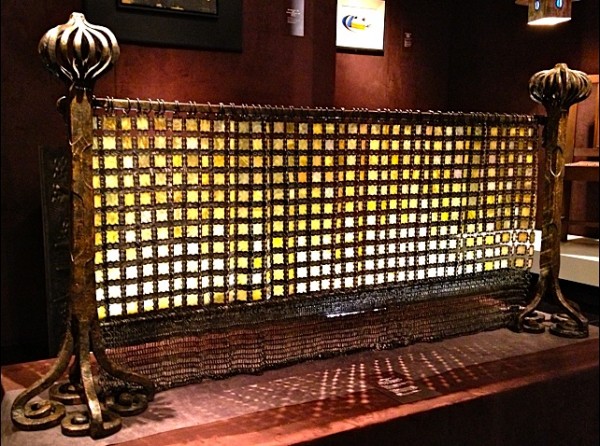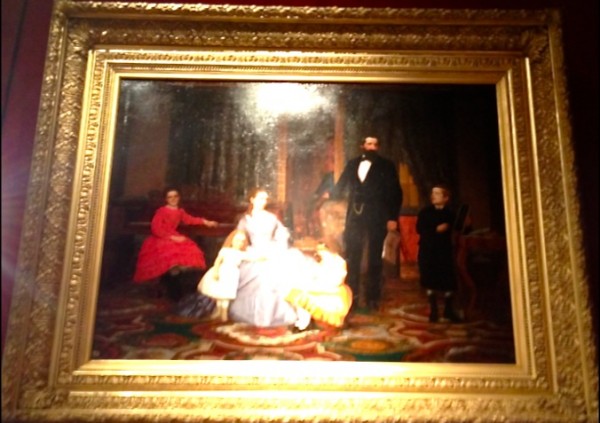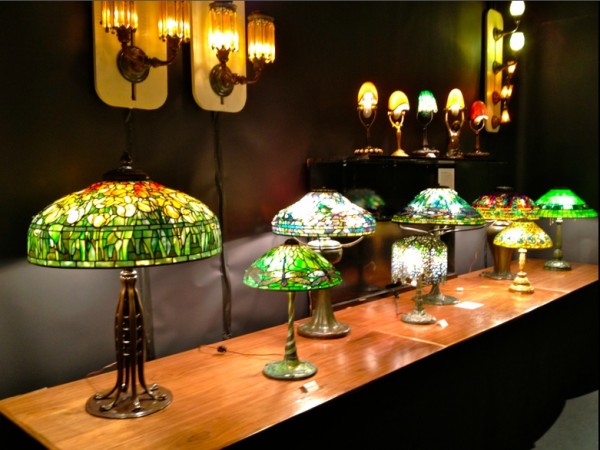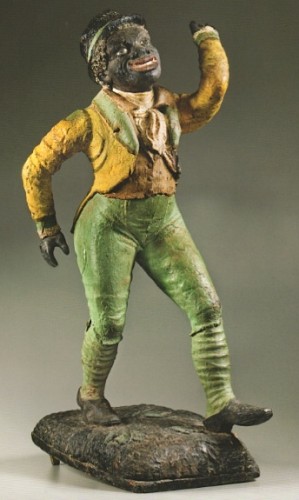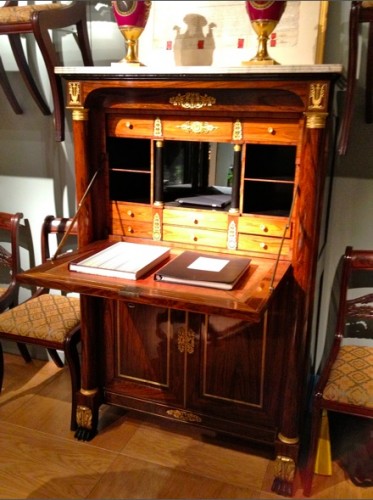 And there was much more: paintings by William Hart, John Kensett, and Mauritz de Haas, as well as prints of American Indians by Thomas McKinney. Our Green-Wood permanent residents were quite the productive, and talented, artists!