2013 will be a banner year at Green-Wood. The Green-Wood Cemetery was chartered by the State of New York on April 18, 1838. So, in a few weeks we will mark our 175th anniversary.
We are ready to celebrate–in both big and small ways. In mid-May, a landmark exhibition, "A Beautiful Way To Go," devoted to telling the story of Green-Wood and its permanent residents, will open at the Museum of the City of New York. Through this year, we will have events celebrating our 175th. And, we will publish a book in honor of our 175th later this year, with essays by leading scholars, including two Pulitzer Prize winners in history.
And, in 2013, thanks largely to the efforts of Chelsea Dowell, our manager of programs and events, Green-Wood is offering a full calendar of exciting and varied tours, book talks, and much more. You may find them all on our calendar.
As April 18 approaches, our preparations continue. Yesterday, banners announcing our pride in 175 years of serving Brooklyn, New York City, America, and the world, designed by Michael Gerbino of Archigrafika (which also does graphic design for Trinity Church, among other clients) were hung on our Historic Chapel and our landmarked Arches.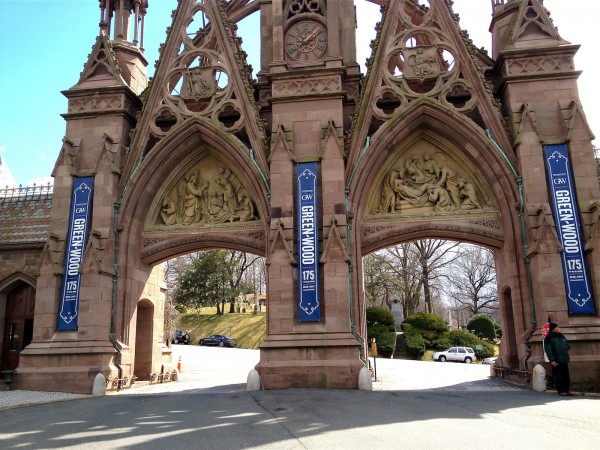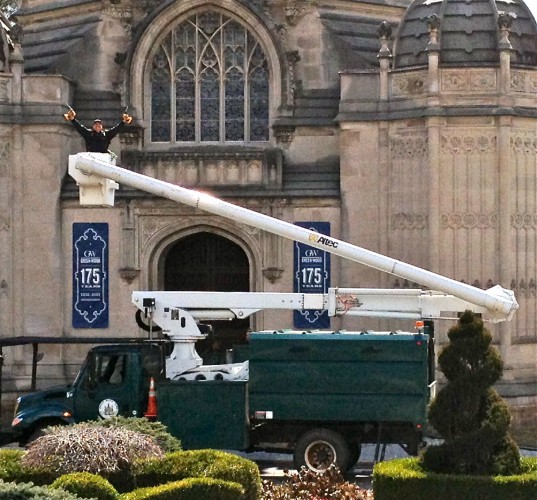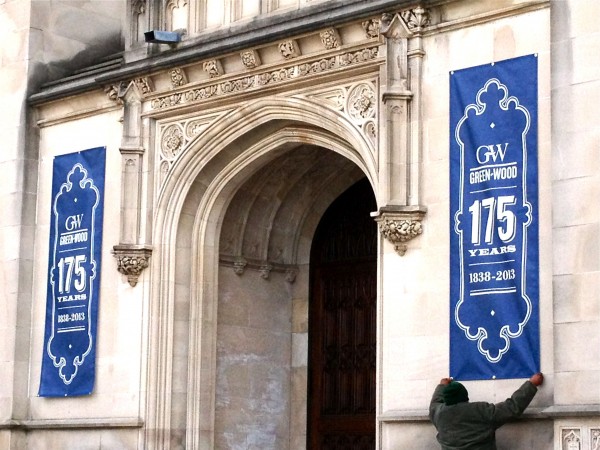 We encourage you to join in Green-Wood's celebration of its 175th anniversary in 2013.