This past Thursday, The Green-Wood Cemetery, after several years of negotiations, closed on its purchase of the Weir Greenhouse, a New York City landmark. It is the only surviving Victorian greenhouse in all of New York City.
We are all very excited!
Here's the Weir Greenhouse, in an early 20th century post card: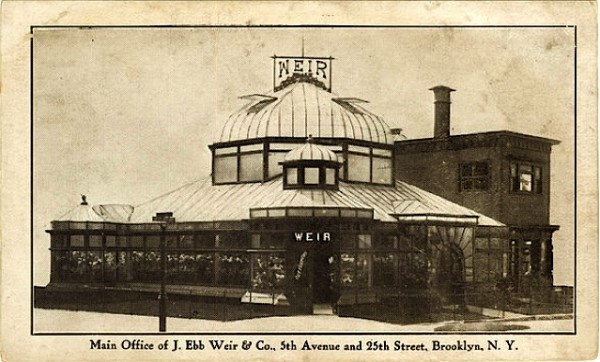 And here's what the exterior of the greenhouse looked like yesterday.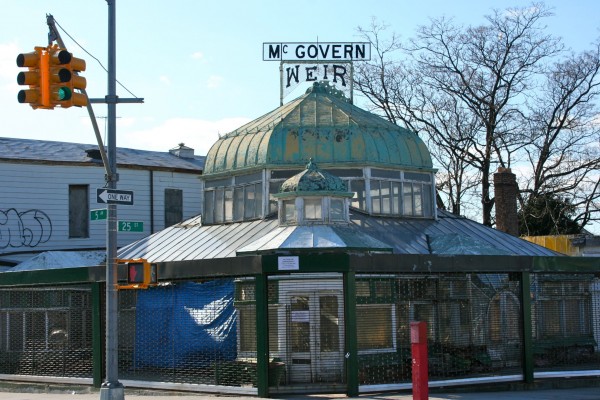 This is the greenhouse's spectacular central dome, looking up from the floor.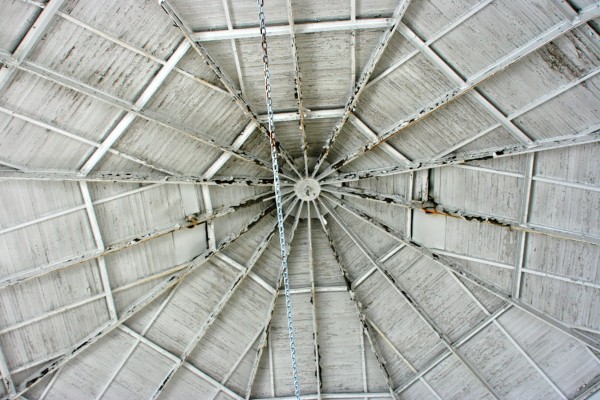 New York City's Landmarks Commission's Designation Report, written in 1980 by Andrew S. Dolkart (who is now the director of Columbia University's Historic Preservation Program and its James Marston Fitch Associate Professor of Historic Preservation) describes the detailing of the Weir Greenhouse as "simple and straightforward."
Here is the entrance way: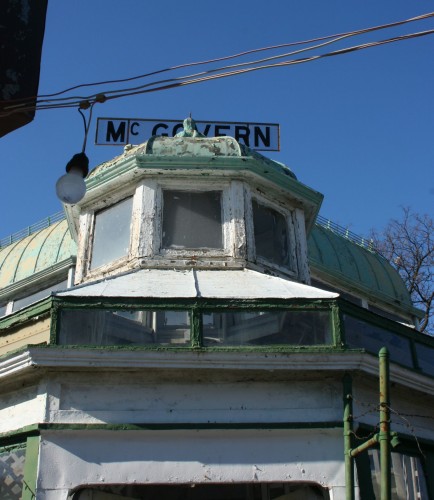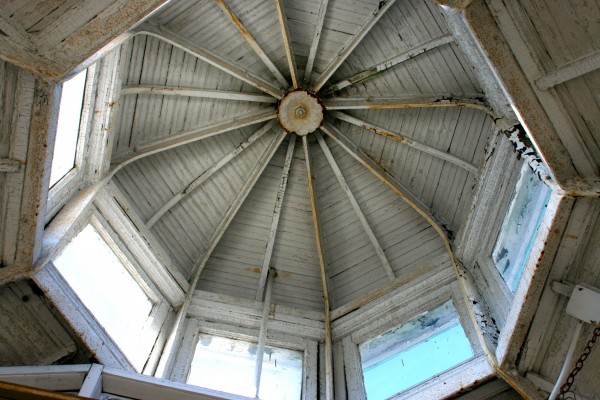 The entrance dome, a small-scale version of the central dome, is surrounded by windows and glass doors, making it a bright and inviting place for visitors.
UPDATE: I went back into the Weir Greenhouse today, Friday, February 10 (just one week after we took possession) to get some photographs of the great open space there. Here are two: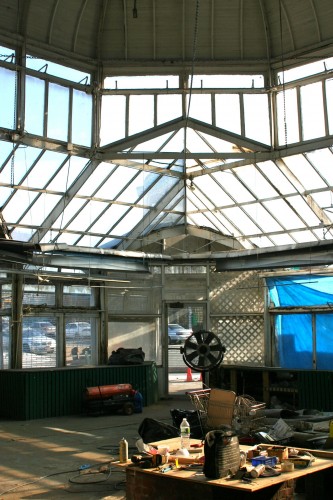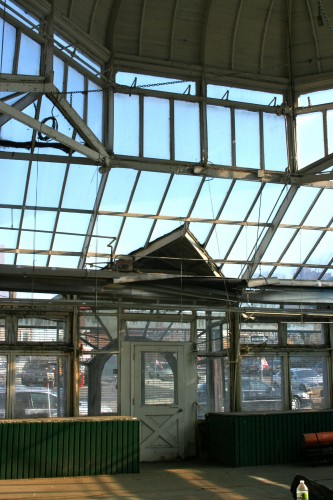 The greenhouse has an very extensive system for nurturing plants: watering pipes close to the floor as well as windows that open in all sorts of sets and combinations to allow for careful adjustment of air flow and temperature.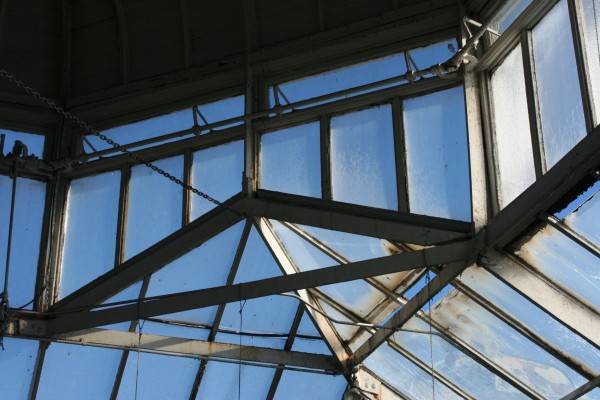 In 1895, James Weir, in business as a florist since 1850, with greenhouses in Bay Ridge, "well-managed nurseries" in New Utrecht, and a greenhouse across the street from the main entrance to Green-Wood Cemetery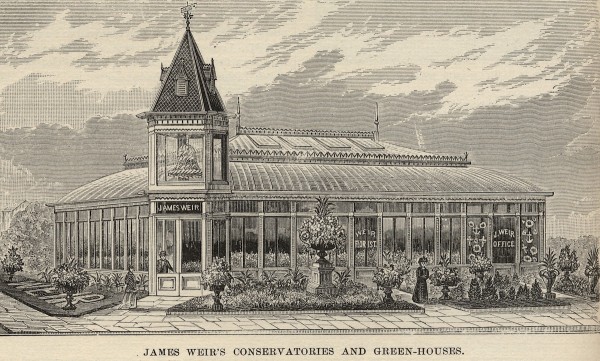 , on the southwest corner of 25th Street and Fifth Avenue, hired architect C. Curtis Gillespie, who lived nearby, to design a new greenhouse for him. Gillespie created a wonder–a remarkable open space, of glass, wood, and iron, with a huge central dome.
This greenhouse project was the culmination of James Weir's career. And there is no question that he wanted it to be something special–it was not only to be the pride of his substantial business, but also the pride of his neighborhood–he, his son, and his grandson (both of whom worked in the family business) lived just feet away, James at 236 25th Street, the other two just doors down the street at 228.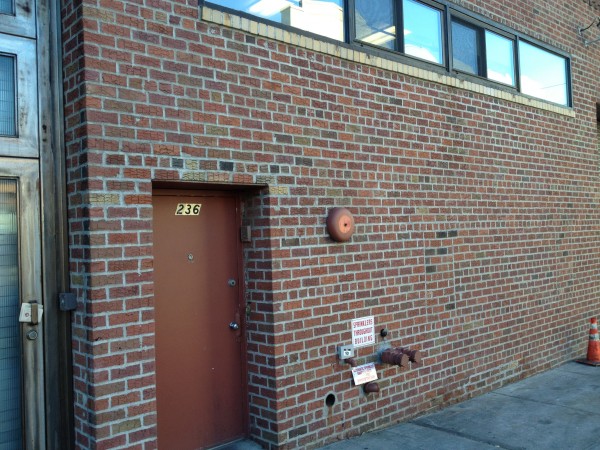 Not surprisingly, given the location of his greenhouse and his home just feet from the main Green-Wood entrance, and given that his business was very much tied to Green-Wood (a quick review of Weir-McGovern maps of Green-Wood, which were generously donated to Green-Wood by the McGovern family, indicates that those florists were taking care of up to 1000 lots at Green-Wood), James Weir in interred at Green-Wood. Here is his gravestone: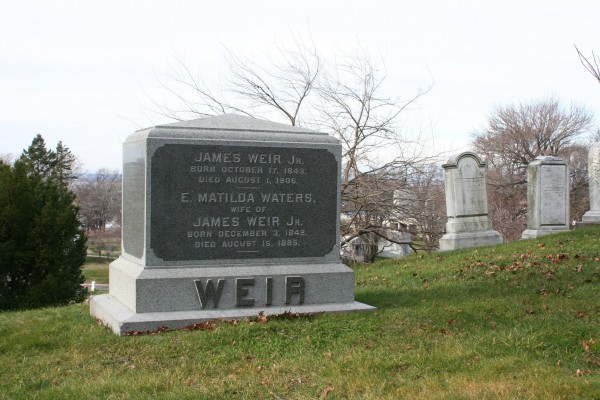 He is up on the hill above Green-Wood's Historic Chapel. There's quite a view from up on that hill–on a clear day you can see all the way to the Bayonne Bridge. And, from James Weir's grave, you can see the dome of his greenhouse!
In 1971, the Weir family sold the greenhouse to the McGoverns, who kept the floral business going until recently.
However, unfortunately, little if anything seems to have been done, in the last 30 years, to maintain the greenhouse. Lack of maintenance is not good for any historic landmark. But it is particularly problematic for a building that is primarily made up of glass and wood; as is noted in the Designation Report, "[g]reenhouses are among the most fragile of building types and without constant maintenance they will quickly decay." And that, unfortunately, has been the case with the Weir Greenhouse–it has decayed. First of all, several of the low brick walls that support the entire structure have fallen apart.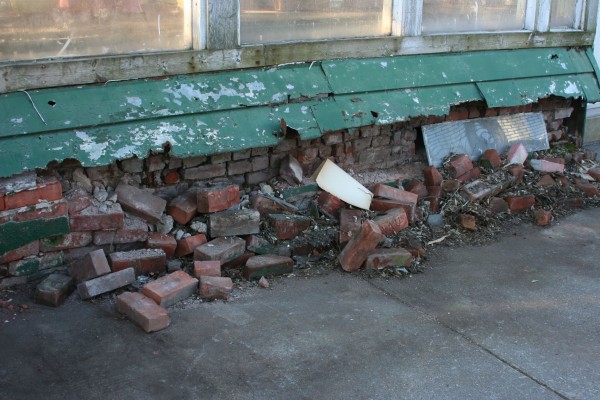 There is also much broken glass and rotting wood.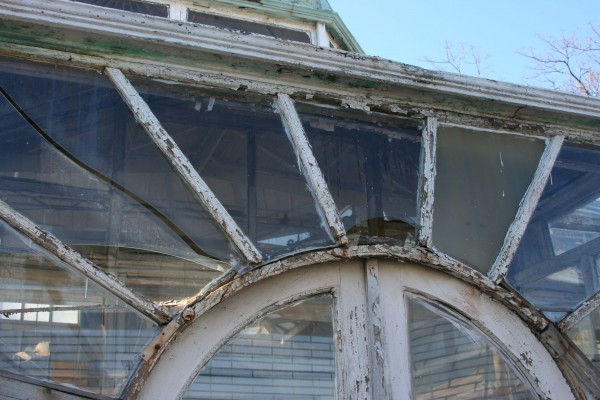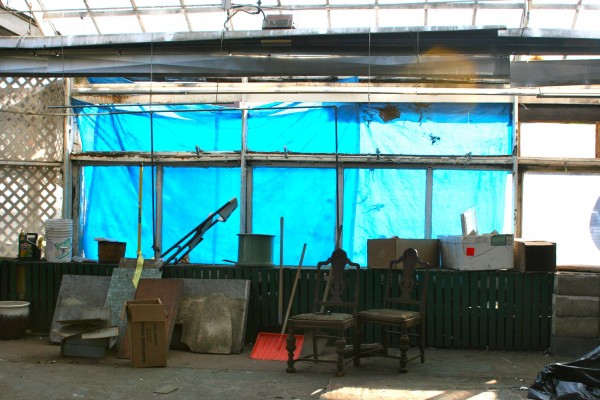 While the current condition of the Weir Greenhouse will make its restoration a daunting task, that restoration will proceed. Under the leadership of Green-Wood's president, Richard Moylan, the cemetery is committed to returning this landmark to its full glory. Structural consultants will be in tomorrow to begin their study of what has to be done. The work will then proceed apace, returning this great structure to its rightful place as a great asset to Green-Wood and the neighborhood.
On another note, we did get some very interesting and historical souvenirs as part of our purchase: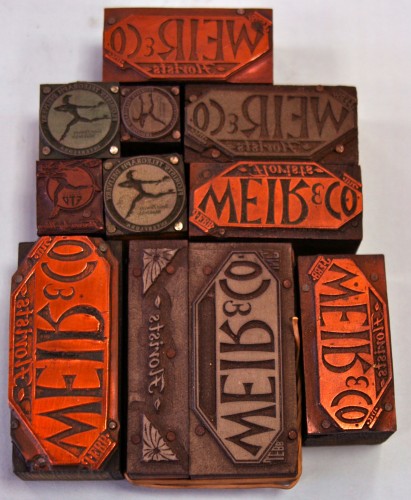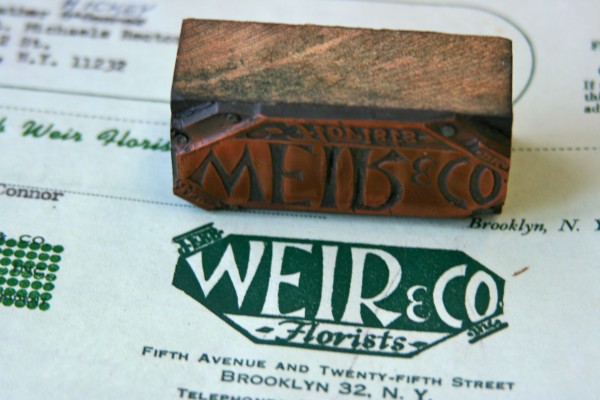 New York City's Landmarks Commission, in designating the Weir Greenhouse a New York City landmark, wrote of its importance:
. . . the Weir Greenhouse, an extremely rare survivor from the nineteenth century, is the only known Victorian commercial greenhouse in New York City; that the form and massing of the greenhouse are bold and impressive, while the detailing is simple and straightforward; that is was built for the Weir family business which had a long tradition of horticultural activities in Brooklyn, that its presence and survival are integrally linked to the adjacent Greenwood Cemetery . . . .
Now it will be that much more closely linked to Green-Wood.
Congratulations to Green-Wood's president, Richard Moylan, whose vision led to this purchase, and to Green-Wood's board, which enthusiastically has supported this venture. Now it is time to fix the Weir Greenhouse up, to return it to the glorious space that it once was. And to create a place where future generations of visitors can catch their breath, orient themselves, learn about Green-Wood, then cross Fifth Avenue to discover one of the great historic places, and landscapes, in America.
Please click here if you would like to donate to this effort.
If you would like to read the entire Landmarks Preservation Commission's Designation Report for the historic Weir Greenhouse, you may find it here.