Yesterday, I was going through a cache of documents from Green-Wood's early history, including a handwritten certified copy of its charter by the State of New York on April 18, 1838, as a rural cemetery. Looking through those records, I came upon an envelope with this image on it: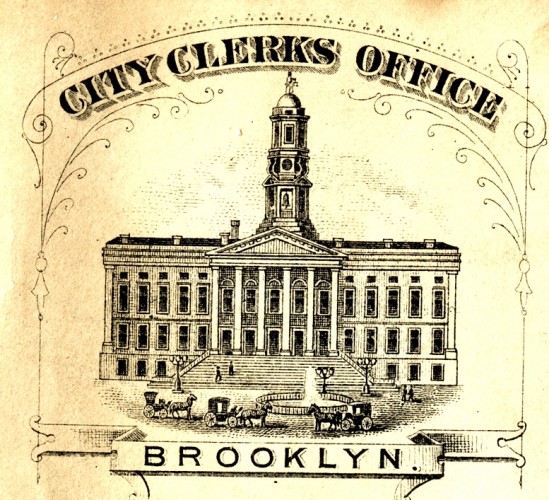 This is really quite an image–and one I have never seen before.
Interestingly enough, Gamaliel King (1795-1875), who designed this building–Brooklyn's City Hall–is interred at Green-Wood. A contemporary described King as a man with "a good deal of cleverness, great industry, and a touch of genius." He started off in Brooklyn as a grocer, then learned carpentry, became a builder, then an architect. In 1835, soon after the City of Brooklyn was established, it launched a design competition for its new City Hall. King submitted an entry; it finished second. But, with just the foundation having been built, the Panic of 1837 struck, and building stopped. In 1845, a new competition was announced. King's entry was remarkably similar to the winning plans submitted by a rival 10 years earlier. Ultimately King's purloined submission was chosen, and Brooklyn's City Hall was built between 1846 and 1848.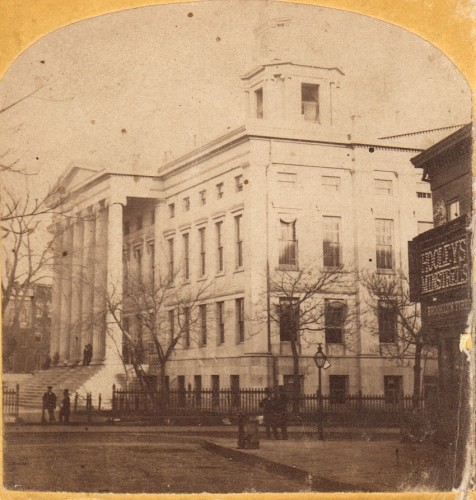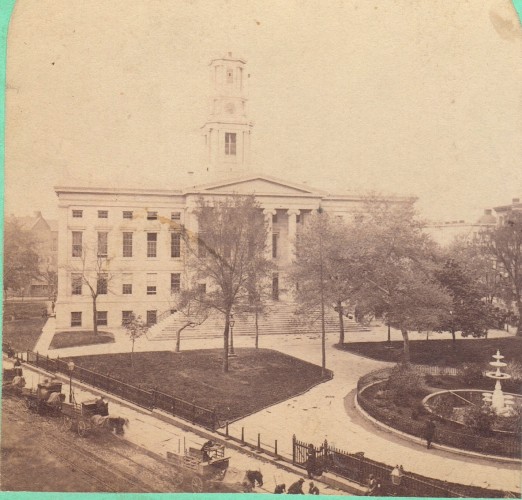 It survives today, in remarkably good shape, as Brooklyn's Borough Hall.
After Brooklyn's City Hall was completed, King continued in the practice of architecture with John Kellum (1809-1871, and also a Green-Wood permanent resident), who also became one of New York's leading 19th century architects. Kellum was King's foreman on the Brooklyn City Hall construction, and his junior partner. They partnered through the 1850s on a number of buildings; the best of them is the Cary Buidling (1857), a landmark that still stands on Manhattan's Chambers Street.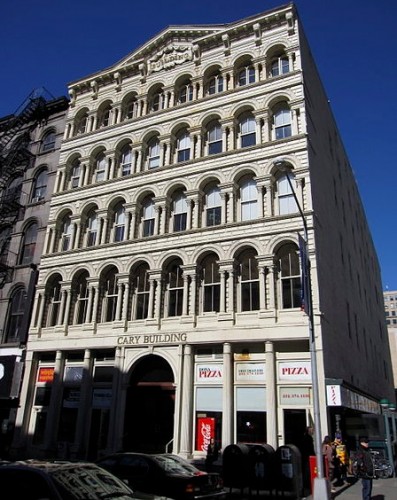 Gamaliel King also designed the Kings County Courthouse (constructed 1861-1865).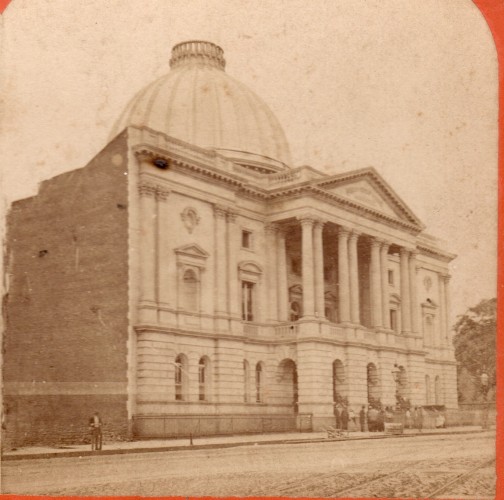 It stood on the corner of Joralemon Street and Boerum Place until it was torn down by Brooklyn Law School and replaced by its building which now stands there.
And John Kellum, leaving King in 1859 to start an architectural firm with his son, designed some great New York City buildings, including A.T. Stewart's Department Store.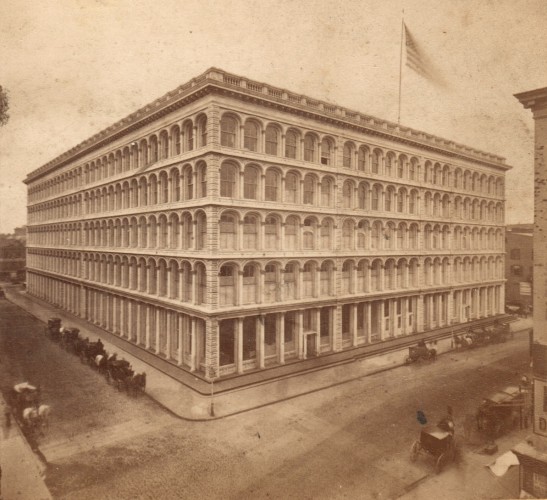 For a short but very interesting clip of the 1956 fire that destroyed this building, click here.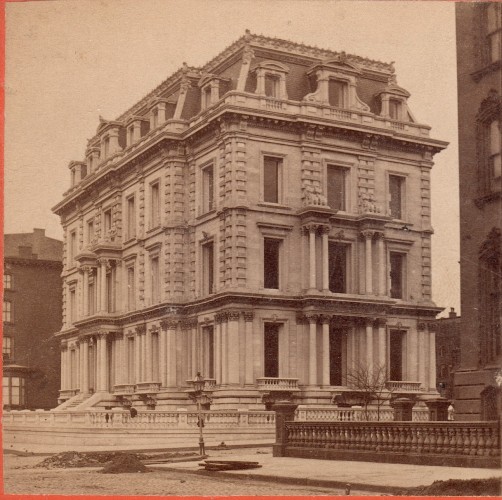 Kellum also worked on the Tweed Courthouse. At the time of his death, he was designing Garden City, Long Island, one of America's first planned suburbs, once again in the employ of A.T. Stewart.