On Saturday, we were honored to have novelist Paul Auster in our Historic Chapel, reading from his Sunset Park (which just came out in paperback).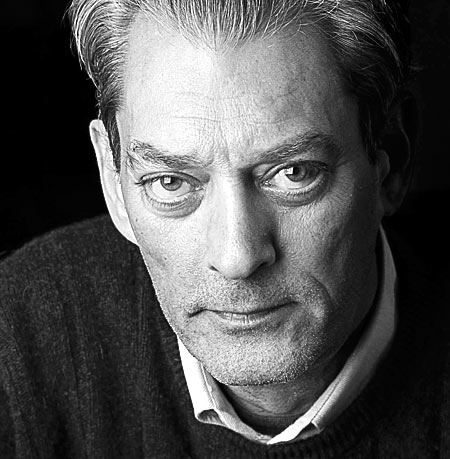 It was quite a crowd–a full house in our Historic Chapel of well over 100 people.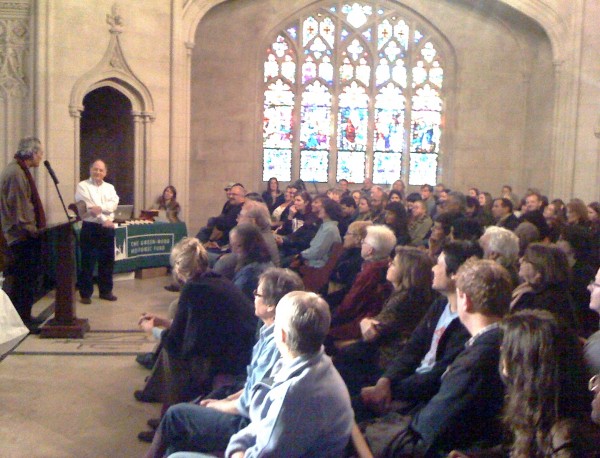 Auster is a big Green-Wood fan. Not surprisingly for a book with that title, several passages in his book describe Green-Wood.
Before Auster was introduced, I gave a brief history of Green-Wood and the magnet that it has been, since its founding in 1838, for artists of all stripes: painters (Asher Brown Durand, John Frederick Kensett, John Casilear, Jean Michel Basquiat, and hundreds of others), stained glass artists (Louis Comfort Tiffany and John LaFarge), and writers (poets Alice and Phoebe Cary, cook book pioneer Juliet Corson, Leonard Bernstein). I also mentioned that novelist Pete Hamill has purchased a grave at Green-Wood. And, with Paul Auster's permission, and the permission of his wife, novelist Siri Hustvedt (who was present), I announced the news: they had just that day purchased their grave at Green-Wood.
Paul read at length from Sunset Park.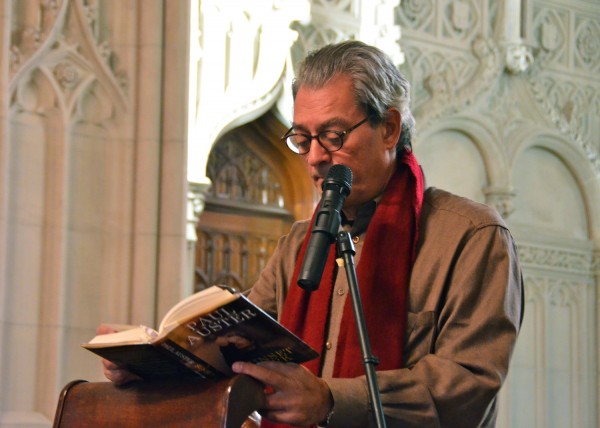 He then graciously answered questions from the audience about choosing Brooklyn as a setting for his writing (because he lives in Brooklyn, and knows it well), the impact that his knowledge of French has had on his writing ("None at all"), his favorite place to write (a stark apartment near his home), his use of a typewriter (an Olympia) rather than a computer, and more. And, the event concluded with many books sold by the Community Book Store and book signings by the author.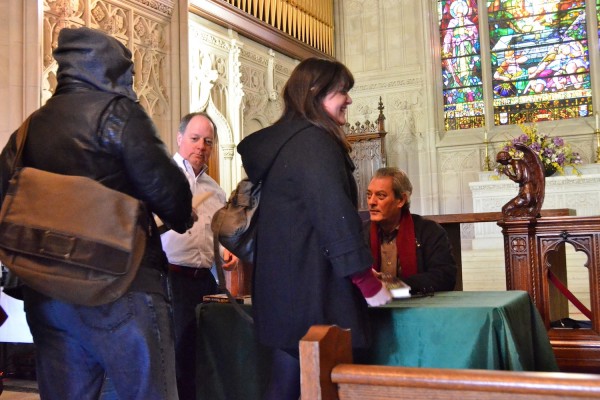 In all, it was quite a day.
Thanks to Andrea Vasgko for permission to use her photographs.