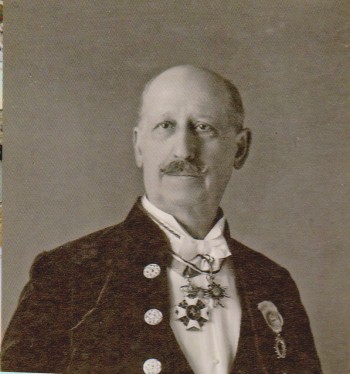 Imre Kiralfy was born in 1845 in Budapest and made his stage debut at the age of four, danced in Germany's principle theaters, and studied music. By his early 20s he was organizing pageants; his colossal presentation in Brussels in 1868 included opera, pantomimes, sports, and 4000 soldiers. He came to America the next year and presented his spectacles there for the next quarter century. His spectacular "The Life of Columbus" ran for two years in the 1890's, and his "America, 400 Years of American History" was one of the biggest money-makers of the Columbian Exposition of 1893, netting over $1 million in seven months. Other American productions of his included "The Fall of Babylon" and "Nero and the Burning of Rome". When Kiralfy moved to England, he created many spectacular entertainments there, including a miniature Venice, using machinery, water, and electricity, inside a huge building in London. He died in 1919.
Kiralfy has a spectacular tomb at Green-Wood. Here's a photograph of it. And, he has his own staircase leading up to it–conveniently labelled as "Entrance to Imre Kiralfy Memorial." Is this his stairway to heaven?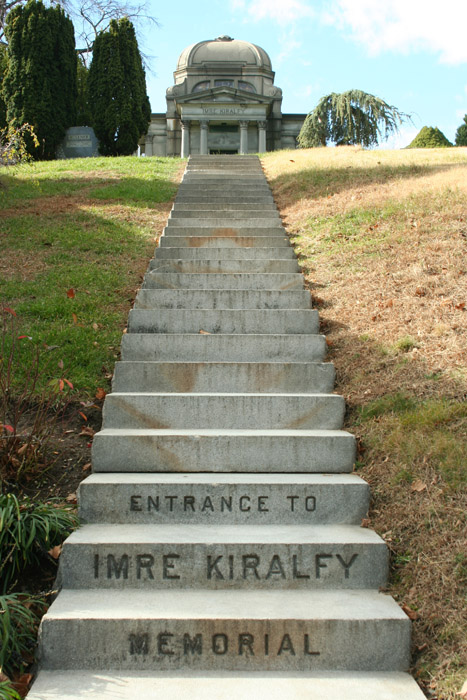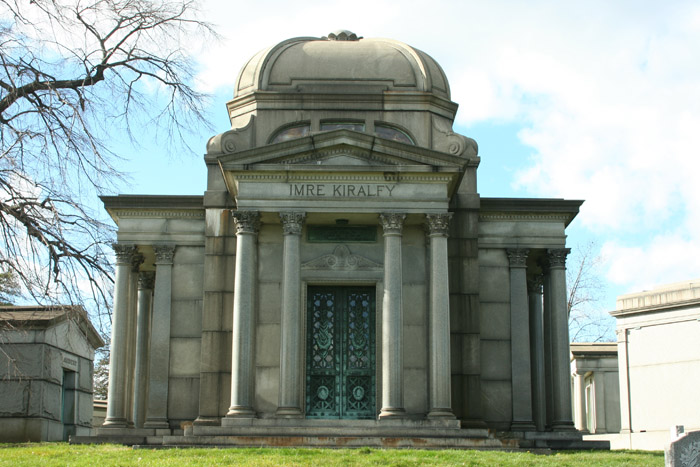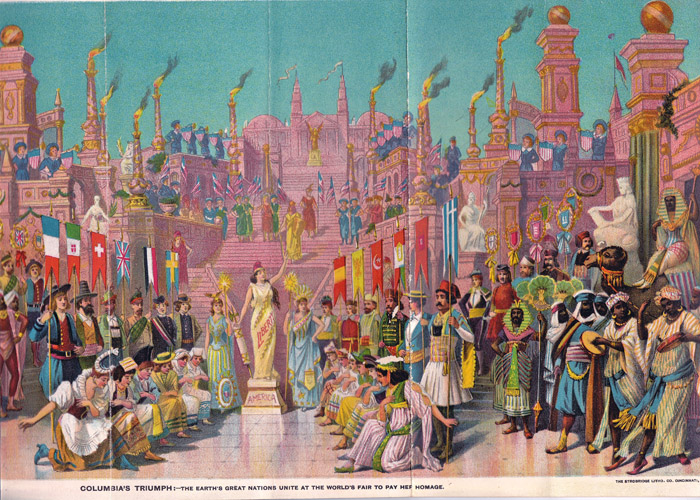 I've recently purchased several booklets about Kiralfy's productions for the Green-Wood Historic Fund's Collections. Here's a great image from the booklet about his "Grand Historical Spectacle" America, performed at the Chicago Auditorium "in four acts and seventeen scenes," in 1893.