Obit
September 26, 2017, 6:30pm

–

8:30pm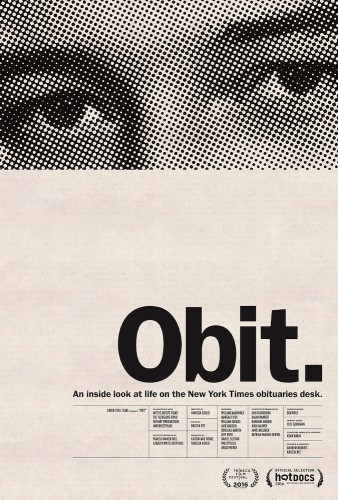 It's a shame no one wants to talk to them at parties, because obituary writers are a surprisingly funny bunch. Ten hours before newspapers hit neighborhood doorsteps—and these days, ten minutes before news hits the web—an obit writer is racing against deadline to sum up a long and newsworthy life in under 1000 words. The details of these lives are then deposited into the cultural memory amid the daily beat of war, politics, and football scores. 
Join Green-Wood for a special screening of Obit in the Historic Chapel and a Q&A with director Vanessa Gould and former The New York Times obituary writer Doug Martin.
$10 for members of Green-Wood and BHS / $15 for non-members
Click here for our inclement weather policy.