7 p.m. A Night at Niblo's Garden
July 12, 2014, 7:00pm

–

10:00pm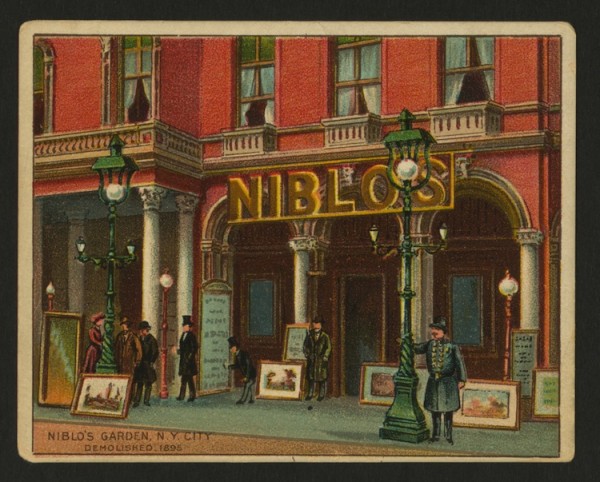 This popular event is back for 2014 and better than ever! Imagine an outdoor pleasure dome, strung with lights, adorned with fountains and featuring the top musicians, dancers and entertainers of the time. That was the scene at Niblo's Garden – the premier entertainment house of the 19th century. Niblo himself had a habit of turning his Green-Wood mausoleum – built years before his death – into a pleasure garden of its own, with friends, picnics and goldfish-stocked ponds.
Join author, historian, and Niblo expert Ben Feldman to bring the glory of Niblo's Garden to Green-Wood! Enjoy an evening picnic around the beautiful glacial pond Crescent Water, and take in an evening of showmanship in front of the grand Niblo mausoleum. Bring a blanket, some snacks and drinks, and you'll be dazzled by fire jugglers, singers, even famed knife thrower Throwdini! – all under paper lanterns and a starry sky.
Cosponsored by The Victorian Society New York.
$30 for members of Green-Wood and BHS/$35 for nonmembers.
Click here for our inclement weather policy.