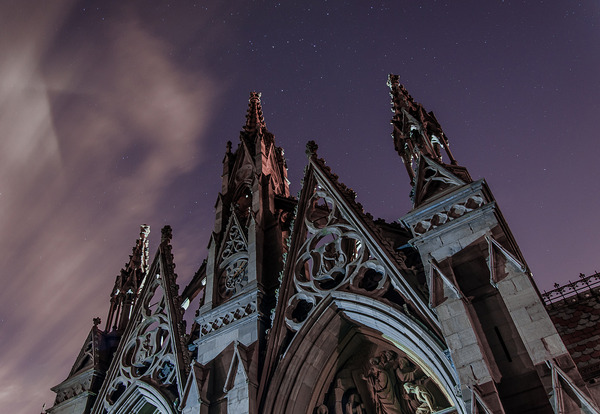 Morbid Anatomy Museum and Green-Wood present Common Shade – a dialogue existing on the borderlands between the living and the dead. Hosted in Green-Wood's intimate Historic Chapel, Common Shade will cultivate a social space for death – a place to examine death's prevalence in our lives, and its shifting place in history, art, culture, and society.
Drawing from Green-Wood's bucolic setting and using history as our anchor, each night's presentations will include dialogue and interviews with guests. Together with artists, practitioners, scholars, and peers, Common Shade discussions will explore our humble acknowledgments of and engagements with death.
$20 for members of Green-Wood, Morbid Anatomy Museum and BHS/$25 for non-members. Drinks will be available for purchase during the events (free for Key Holder members with proof of membership).
Monday, March 28th, 6:30 to 8:30pm
A Discussion with Anna Sale of WNYC's Death, Sex, and Money
(click here for tickets)
On her podcast Death, Sex & Money, Anna Sale talks with writers, actors, adventurers – and everyday people – about some intensely personal topics. She gets her guests to open up about things that we tend to worry about often but openly discuss much less frequently – including death. For this year's first installment of Common Shade, we'll welcome Anna to Green-Wood's Historic Chapel and get her to do the talking. Common Shade host Evan Michelson will sit down with Anna to discuss her podcast, the allure of those tough topics, and her own experiences with life's (and death's) inevitabilities. Questions and discussion from the audience will follow.
Tuesday, May 31st, 7:30 to 9:30pm
Death, Dying, and Buddhist Insights
(click here for tickets)
Although it may sound counterintuitive, taking time to contemplate death often works to reduce anxiety and suffering and increase happiness. Meditation and Buddhist practice have always advocated for the daily reflection on death: its inevitability and unpredictability. Confronting death helps us to overcome our fear and to develop an acceptance of death as a natural part of life. It serves to remind us of the preciousness of our time, and helps lessen the surprise and anguish when loved ones pass away. Discuss the how's and why's behind the practice with Bhante Suddhāso, a Western Buddhist monk and co-founder of an organization connecting laypeople to monastics in both secular and non-secular spaces. He'll lead a guided meditation in Green-Wood's Historic Chapel before answering questions from Common Shade host Evan Michelson and you.