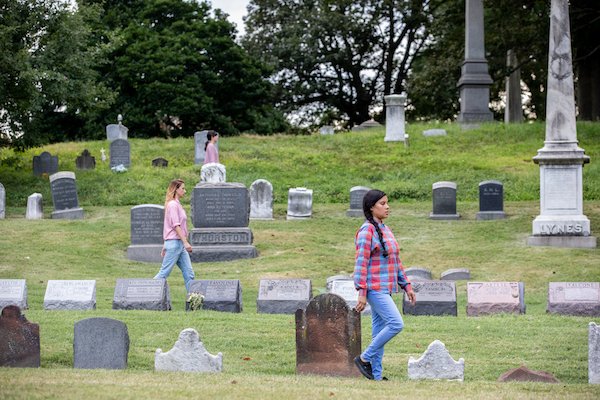 UNTITLED (GREEN-WOOD)
KIM BRANDT
AUGUST 10, 2019
Untitled (Green-Wood) was Kim Brandt's first work created for and presented in an outdoor space. Performers moved throughout Cedar Dell, a circular landscape, and explored how site informs the body's relationship to motion. Performers mirrored this location's circular format through their movements by responding to and engaging with the landscape. In seeking new ways of experiencing our relationships to one another, Untitled (Green-Wood) softened the spatial and kinetic relationships between the performer and viewer, stillness and motion, the end and the beginning.
The performance was featured in The New York Times and Art in America, among other outlets.
This performance was presented as part of the Graveyard Shift, a collaboration between Green-Wood and Pioneer Works, proposes a new way of interacting with the space of the Cemetery by activating it through sight, sound, and movement.