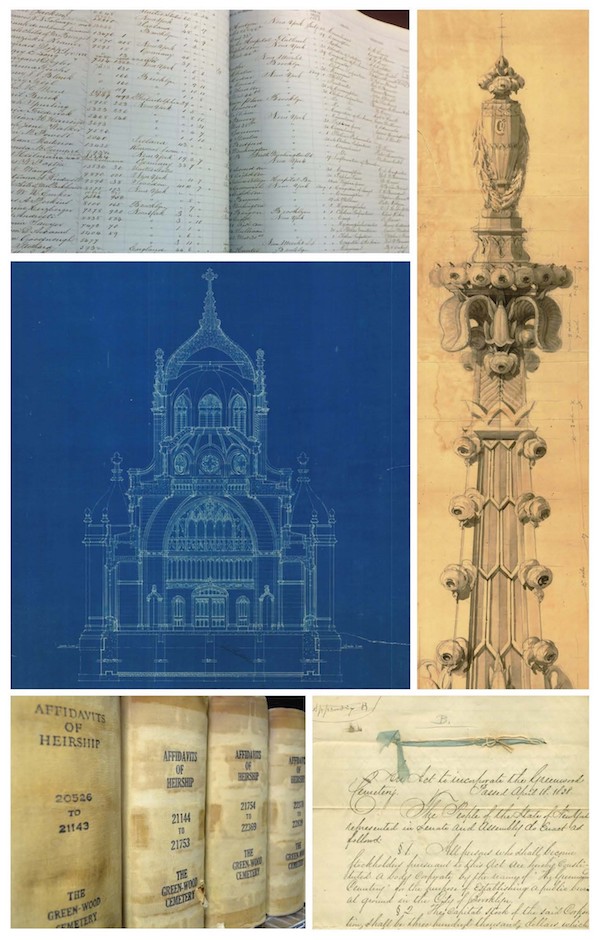 Reflective of Green-Wood's long and venerable history of serving the public are voluminous archival records and original source holdings documenting its residents and operations. These records contain the day to day business of the Cemetery and serve to memorialize the people interred there, revealing a vast store of genealogical and historical information.
The varied Cemetery records abound with genealogical charts, family trees, last wills and testaments, death certificates, burial orders, lot records, family correspondence, and affidavit records. These records are unique to The Green-Wood Cemetery and are not to be found in any other repository in the country.
You can explore the holdings of The Green-Wood Cemetery Archives online:
The mission of the collections of The Green-Wood Historic Fund and the archives of The Green-Wood Cemetery is to advance public knowledge and appreciation of Green-Wood. Collected materials function as visual resources for illuminating the rich history of the Cemetery and its permanent residents, and support the larger mission of The Green-Wood Historic Fund by fostering and enriching exhibitions, educational activities, scholarly research, and public programming.