Urban Oases: Green-Wood and Central Park
February 17, 2021
,
6:00pm
–
7:00pm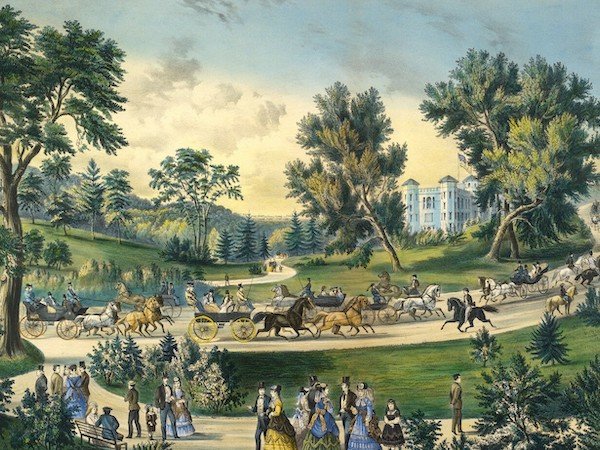 New Yorkers have long desired to escape the hustle and bustle of city life. Their first chance came in 1838 when Green-Wood opened far off in the city of Brooklyn, and quickly became a major tourist destination. Twenty years later came Central Park, designed by masterminds Olmsted and Vaux, which offered its own unique landscape and recreational experiences.
But what is the relationship between Green-Wood and Central Park? The Cemetery was, in many ways, the inspiration and model for the park. Central Park Conservancy Historian Marie Warsh joins Green-Wood Historian Jeff Richman to talk about these two iconic New York landmarks, which share design elements, common artisans, and more.
This conversation is part of our series of virtual programs about the history of Green-Wood and its permanent residents, Zooming in on History.
$9 / $4 for members. A Zoom link will be in your confirmation email upon registration.
Not a Member?
Click here for all of our membership levels and information.
Already a Member?
Click the gray tickets button to activate the Eventbrite pop-up, then click Enter promo code. Type in your ID number and apply your discount.
Questions?
Don't know your Member ID number? Not sure which ticket or membership type to order? Call 718-210-3080 or email contactus@green-wood.com with any questions.