This Republic of Suffering: Death and the American Civil War
January 27, 2021
,
6:00pm
–
7:00pm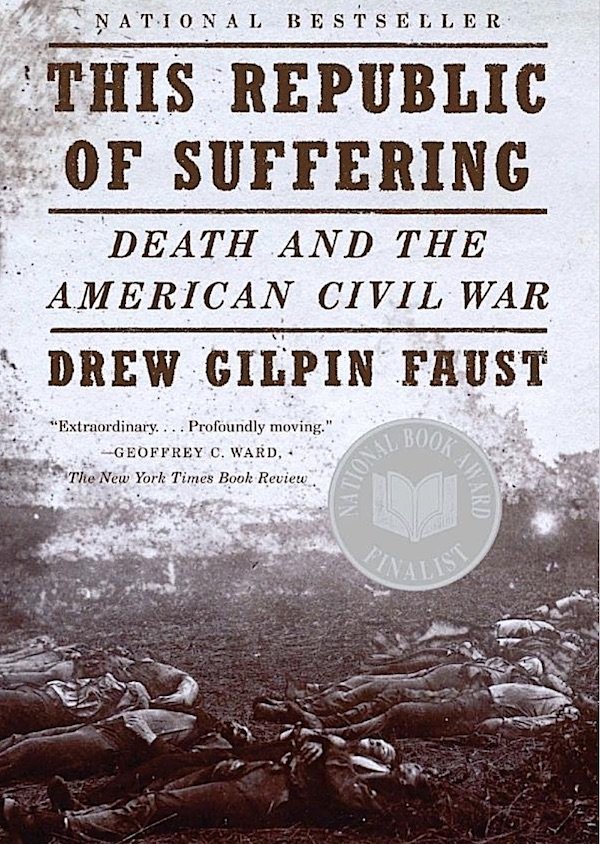 In just four years, more than 750,000 soldiers and civilians lost their lives in the Civil War, leaving behind a grim landscape of death and destruction. Historian Drew Gilpin Faust weaves together a complex narrative of national grief, shared by both northerners and southerners, in her extraordinary and landmark book, This Republic of Suffering: Death and the Civil War. Join Dr. Faust and Green-Wood's historian Jeff Richman for a conversation about death, mourning, and memorialization in the wake of the Civil War.
Dr. Faust is one of the leading historians of the Civil War and the American South and served as the president of Harvard University, the first woman to hold that position.
This conversation is part of our series of virtual programs about the history of Green-Wood and its permanent residents, Zooming in on History.
$9 / $4 for members. A Zoom link will be in your confirmation email upon registration.
Not a Member?
Click here for all of our membership levels and information.
Already a Member?
Click the gray tickets button to activate the Eventbrite pop-up, then click Enter promo code. Type in your ID number and apply your discount.
Questions?
Don't know your Member ID number? Not sure which ticket or membership type to order? Call 718-210-3080 or email contactus@green-wood.com with any questions.