The Great Communicators of the Civil War
November 11, 2020
,
6:00pm
–
7:00pm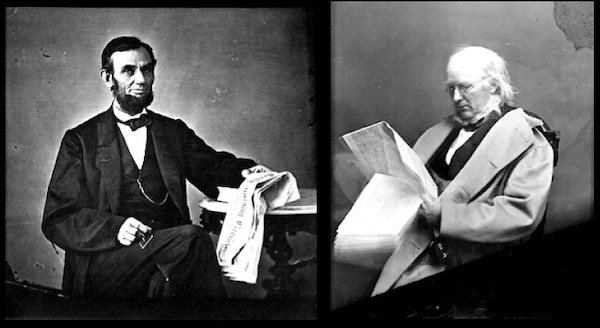 In an era before information was available at the click of a button, how did Americans keep in the know about the events and issues of their day? With great communicators of course! Join Harold Holzer,one of America's leading authorities on Abraham Lincoln and the political culture of the Civil War era, for a discussion with Green-Wood Historian Jeff Richman about those with the greatest communication skills of the Civil War era who are interred at Green-Wood. You'll learn about newspaper publishers Henry Raymond (The New York Times), Horace Greeley (New York Tribune), and James Gordon Bennett (New York Herald), as well as the great printmakers, Nathaniel Currier and James Ives.
Harold Holzer is a prolific scholar and lecturer who has authored, coauthored, and edited forty-nine books including Lincoln and the Power of the Press. He served for six years (2010–2016) as Chairman of The Lincoln Bicentennial Foundation.
This conversation is part of our series of virtual programs about the history of Green-Wood and its permanent residents, Zooming in on History.
$9/$4 for members. A Zoom link will be in your confirmation email upon registration.
Not a Member?
Click here for all of our membership levels and information.
Already a Member?
Click the gray tickets button to activate the Eventbrite pop-up, then click Enter promo code. Type in your ID number and apply your discount.
Questions?
Don't know your Member ID number? Not sure which ticket or membership type to order? Call 718-210-3080 or email contactus@green-wood.com with any questions.