(Canceled) The Gala for Green-Wood
June 8th
,
7:00pm
–
10:30pm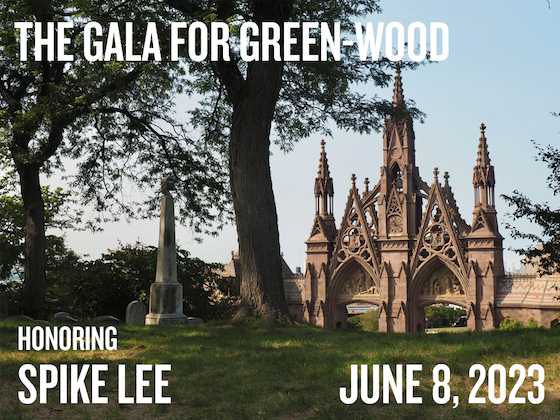 Due to air quality concerns in NYC, the Gala has been cancelled. Please email hostcommittee@green-wood.com with any questions.
The Gala for Green-Wood is truly one of the most magical experiences in all of New York City. After the gates close to the public, you'll enjoy a festive cocktail hour, a delicious, locally sourced dinner, dessert, music, and merriment.
This year we are honored to present Spike Lee with Green-Wood's DeWitt Clinton Award for Excellence, in recognition of his outstanding contributions to the arts and to Brooklyn.
All proceeds support Green-Wood's school programs, arts and cultural events, environmental and climate-change research, restoration training programs, and the many other ways we engage the 450,000 visitors we welcome to Green-Wood each year.
Click here for full event details and to purchase tickets.
About Spike Lee
Academy Award® Winner SPIKE LEE's iconic body of storytelling has made an indelible mark on filmmaking and television. Most recently, he has entered into a new creative partnership with Netflix, which will see him directing and producing narrative features under a multi-year deal with the streamer. He previously collaborated with Netflix on a number of projects including: Da 5 Bloods (which he directed and co-wrote), the series She's Gotta Have It (which he created, wrote and directed), the film version of Rodney King (which he directed) and the Stefon Bristol sci-fi film See You Yesterday (which he produced). He is currently directing a multi-part documentary on activist and athlete Colin Kaepernick for ESPN Films.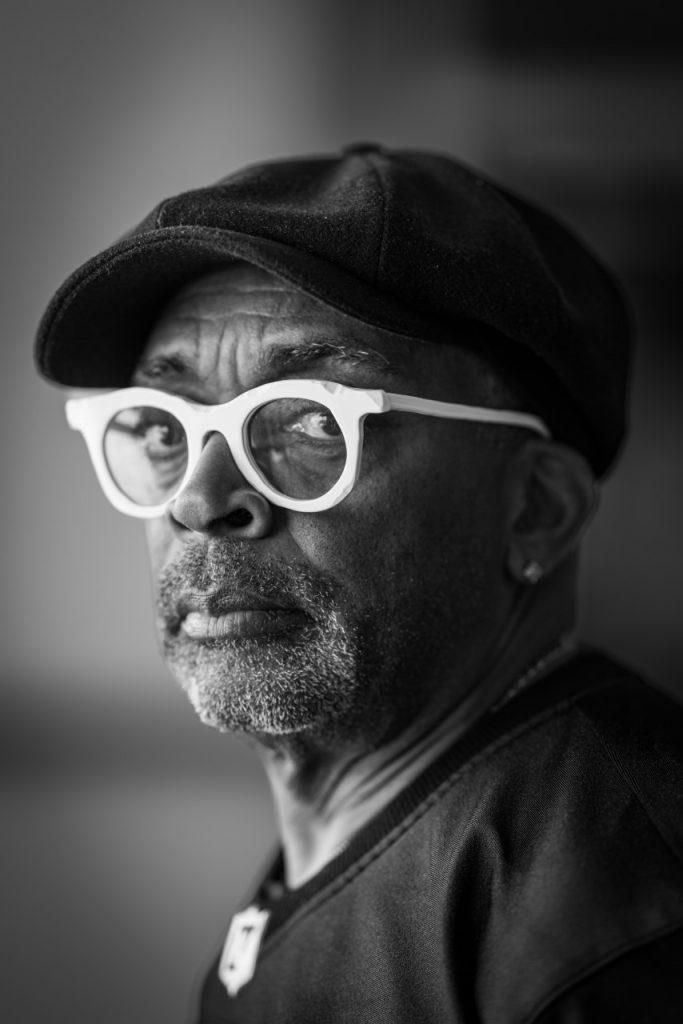 In August 2021, he directed and produced the four-part documentary essay NYC EPICENTERS 9/11➔2021½ released by HBO and streamed on HBO Max. His directed version of David Byrne's American Utopia was also released by HBO.
In 2018, the visionary filmmaker co-wrote and directed the Academy Award®-nominated and critically acclaimed hit feature BlacKkKlansman, which won the Oscar® for Best Adapted Screenplay.
His career spans over 30 years and includes: She's Gotta Have It, School Daze, Do the Right Thing, Mo' Better Blues, Jungle Fever, Malcolm X, Crooklyn, Clockers, Girl 6, Get on the Bus, He Got Game, Summer of Sam, Bamboozled, 25th Hour, She Hate Me, Inside Man, Miracle at St. Anna, Red Hook Summer, Old Boy, and Chi-Raq. Lee's outstanding feature documentary work includes the double Emmy® Award-winning If God Is Willing and Da Creek Don't Rise, a follow up to his HBO documentary film When the Levees Broke: A Requiem in Four Acts and the Peabody Award-winning A Huey P Newton Story. In the Television arena, his Netflix original series She's Gotta Have It, ran 2 seasons on the platform. The series was a contemporary update of his classic film.
Lee is also known for his legendary Air Jordan TV commercials and marketing campaigns with Michael Jordan for Nike. In 1997, he launched the advertising agency Spike DDB, a fully integrated agency with a focus on trendsetter, cross-cultural, and millennial audiences. He recently directed new additions to the Capital One "Road Trip" national campaign featuring Samuel L. Jackson and Charles Barkley.
In addition to his films, TV series, and commercials, Lee has directed a number of music videos and shorts for artists such as Michael Jackson, Prince, Public Enemy, Branford Marsalis, Bruce Hornsby, Miles Davis, and Anita Baker.
Spike Lee is a five-time Oscar nominee (Do The Right Thing for Original Screenplay, 4 Little Girls for Documentary Feature, BlacKkKlansman for Picture, Director and Best Adapted Screenplay-Winner) and was awarded an Honorary Oscar in 2015 for his lifetime achievement and contributions to the state of motion picture arts and sciences. He is a graduate of Morehouse College and New York University's Tisch School of the Arts, where he is a tenured Professor of Film and Artistic Director. Lee's Production Company 40 Acres and a Mule Filmworks is based in Da Republic of Brooklyn, NY.