1 p.m. The Far Side of Green-Wood Walking Tour
September 17, 2011, 1:00pm

–

3:00pm

$10 – $15
Saturday, September 17, 2011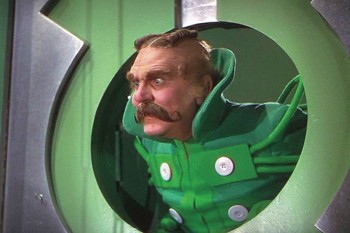 Explore the less-visited other side of Green-Wood, whose deceased denizens are no less fascinating. Visit with Green-Wood Historic Fund tour guide Ruth Edebohls the last resting places of artists Jean-Michel Basquiat and John Frederick Kensett, a silent western film star, the Wizard of Oz, the founder of the ASPCA, the inventor of the hot dog, Civil War generals, minstrels (white performers of "blackness" in exaggerated costumes and blackface make-up, supposedly for comedic effect, but relying on racist derision and stereotyping at its core, from the mid-19th century well into the 20th century), and many more. You'll also enjoy the visual delights of Green-Wood, its trees and its sculpture and buildings by the leading architects and artists of their day. Walk may be hilly and strenuous—wear good walking shoes.
Ruth Edebohls worked for the Brooklyn Center for the Urban Environment as its Coordinator of Urban Tours and as a tour guide for 15 years. A Brooklyn native, she is a licensed New York City Tour Guide and urban historian with a special enthusiasm for Green-Wood Cemetery. Over the years, she has created and led many fascinating tours of Green-Wood.
NOTE: Meet at the Fort Hamilton Parkway entrance to Green-Wood at Miceli Place. Take the F train to Ft. Hamilton Pkwy.
Walking tour: $10 for members of The Green-Wood Historic Fund / $15 for non-members. Reservations strongly recommended.
To purchase advance tickets, call 718-210-3080 or select the date of the tour desired below, specify ticket quantity, and click Order Now. Green-Wood Historic Fund members should enter their discount code to activate their reduced ticket price. If you would like to purchase a new membership (more information here) in addition to event tickets, choose the quantity of the tickets and membership desired before clicking Order Now. New members will be refunded the difference between the member and non-member ticket prices, and they will receive a discount code to use for future orders.