Secret Byrd
June 9th
,
7:30pm
–
10:00pm
Presented in partnership with Death of Classical
The Long Story
This year marks the 400th anniversary of the death of William Byrd, one of the great musical mavericks of the Renaissance. When Catholics were being tortured and killed for their beliefs during the Reformation, Byrd composed three masses for small ensembles, so that people could worship the old Latin rite in the secrecy of their homes.
Price: $95 (no member discount)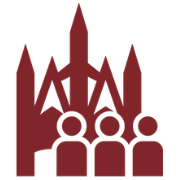 He did this not because he was a religious zealot, but because he wanted to speak out against injustice, and remind people that belief should be something that unites us, rather than divides us.
Part art installation, part concert, and part immersive theater, Secret Byrd springs from the visionary mind of Bill Barclay. The performance will feature 6 singers and 6 instrumentalists spread throughout the Catacombs, involving audience members in the experience of a forbidden Mass during a time of danger, and a powerful reminder of the tenuous nature of faith and tolerance.
The Short Story
Join us for an unforgettable performance that feels as relevant today as it did four centuries ago. This meditation on the religious persecution that divided Elizabethan England echoes the tragedies we witness unfolding across the globe now, and offers a plea for peace, hope and respect.

For more information on this evening's program and the performers, visit Death of Classical's website.
BEFORE Purchasing Your Tickets, PLEASE NOTE:
Tickets: There is no need to print tickets! Attendees will be checked in by name.
Where To Go: Check-in ONLY takes place at the Gothic Arch near the Main Entrance on Fifth Avenue and 25th Street (500 25th Street).
Be On Time!: Check-in begins 15 minutes before your ticketed start time. We will start with a 45-minute reception at the Modern Chapel to enjoy a whiskey tasting and snacks (all free!), and the beauty of the Cemetery, before the program begins. Tasting is for those 21 years of age or older with proof of ID.
For Your Comfort and Safety: The journey to and from the Catacombs takes approximately 20-30 minutes, which includes walking over hilly and uneven terrain; proper footwear is recommended. A trolley service to and from the site will be available.
Refunds and exchanges: Ticket sales are final. No exchanges or refunds unless the event is canceled.
COVID Policy: In accordance with New York State and CDC guidance, masks are optional. Attendees must follow ALL instructions and guidance from Cemetery staff and ambassadors.
Feeling Sick? Stay home if you are feeling sick or running a fever.