Preparing for Preservation: The Phelps Mausoleum
March 9th
,
6:00pm
–
7:00pm
In New York City, scaffolding around historic buildings is not uncommon—but what about in a cemetery? It should come as no shock, but Green-Wood's historic mausoleums also need lots of TLC! Since 2018, Neela Wickremesinghe, Green-Wood's Robert A. and Elizabeth Rohn Jeffe Director of Restoration and Preservation, has been supervising the Bridge to Crafts Careers program, which trains young people in the trade of masonry restoration, using one of the Cemetery's elaborate mausoleums as its classroom. This spring, a new cohort of trainees will tackle the historic Phelps mausoleum, built circa 1860.
Price: $9, and $4 for members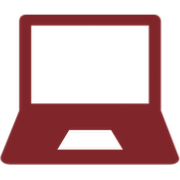 Join Neela and Green-Wood Historian Jeff Richman for a virtual discussion of the upcoming project—what the goals are, and what challenges they might encounter.
This conversation is part of our series of virtual programs about the history of Green-Wood and its permanent residents, Zooming in on History.
Not a Member?
Click here for all of our membership levels and information.
Already a Member?
Click the gray tickets button to activate the Eventbrite pop-up, then click Enter promo code. Type in your ID number and apply your discount.
Questions?
Don't know your Member ID number? Not sure which ticket or membership type to order? Call 718-210-3080 or email contactus@green-wood.com with any questions.