On African American Death Practices Part II
December 3, 2020
,
6:00pm
–
7:00pm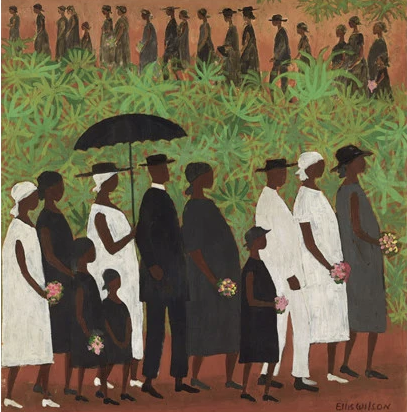 Death is the great equalizer, right? Why then have funerary and burial practices been racially segregated in the United States for centuries? Why does death care continue to be one of the most segregated sectors of the American economy? This discussion uses these questions as a starting point to trace the evolution of African American funeral practices through key moments in history and continuing shifts. We will also discuss the current state of affairs and what it might suggest about the changing landscape of America's death culture more broadly. In Part II we will focus our discussion on contemporary African American death practices.
The discussion will be led by University of Chicago doctoral candidate, LaShaya Howie, whose studies focus on contemporary death practices in the US; cultural histories of African American funerals and memorials; theories of Blackness and death; and materiality, mourning, and grief.
This program is presented as part of a new Death Education series at Green-Wood, Death & Us. Death is the great universal, but the ways in which the dead are grieved and memorialized vary across racial, cultural, and economic divides in the United States. This series brings together a myriad of voices—from historians and preservationists to activists and funeral practitioners—to explore how diverse communities mourn and commemorate the departed from our nation's founding to today.
Free. A Zoom link will be in your confirmation email upon registration.