6:30 p.m. Meet the Firehouse Chefs!
October 30, 2014, 6:30pm

–

8:00pm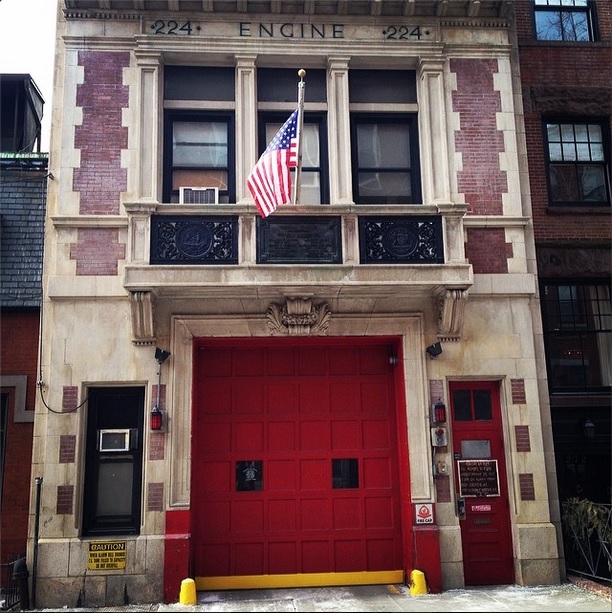 We've all seen firemen in our local supermarkets pushing overloaded shopping carts to the checkout, but what happens when they get back to the station? Brooklyn Magazine food editor Sarah Zorn answers that question through a panel discussion with four local firehouse chefs. Joios.com kicks off the evening with complementary tastings of four-alarm cocktails!
This event appears as part of Brooklyn's On Fire!: a partner series with Green-Wood and Brooklyn Historical Society dedicated to one of history's hottest subjects – fire and firefighting. Brooklyn's history of conflagrations is dynamic, transformative, and plenty surprising. In four parts, we'll rove the borough to examine the heroes, the history, and even the chefs.
Tickets $5 for BHS and Green-Wood members and $10 for non-members. To reserve tickets, click here.
Special thanks to Friends of Firefighters, a nonprofit organization providing counseling and wellness services to FDNY firefighters and their families, for identifying the participating chefs. Learn more at www.friendsoffirefighters.org.

This event takes place at the Brooklyn Historical Society.