Hot Dogs, Hooch, & Handel (New Date)
May 28, 2022
,
7:00pm
–
10:00pm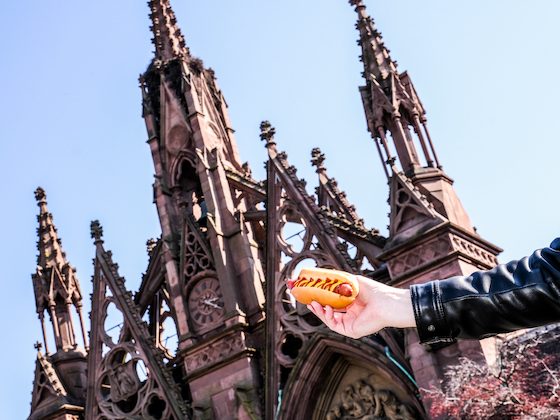 This program has been postponed to the rain date of Saturday, May 28th, from Friday, May 27th, due to expected inclement weather.
All tickets will be honored for the Saturday rain date. Our main concern is ensuring everyone's safety and enjoyment.
The Long Story
With this long-awaited follow-up to 2019's legendary Burgers, Bourbon, & Beethoven, we now shift our insatiable search for culinary transcendence to the hot dog, whose humble origins began with Charles Feltman, a Green-Wood permanent resident who invented the fabled frankfurter sandwich back in 1867 in Coney Island.
Price: $65. No member discount available.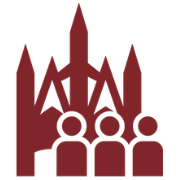 We'll celebrate Feltman's legacy with a smorgasbord of different styles of dogs from some of NYC's finest purveyors, a wide swath of spirits to taste, snacks a-plenty, sunset swing jazz, and more Handel than you can shake a footlong at—played by a crack team of local baroque specialists.
The Short Story
Be sure to mentally, physically, and spiritually prepare yourself for this one, 'cause we're not sure you can *handel* the near-limitless glory that's coming your way.

Presented in partnership with Death of Classical as part of the Angel's Share series.
$65. No member discount available. Ticket price includes spirits and snacks, with hot dogs available for purchase from various local vendors.
Before Purchasing Your Tickets, Please Note:
Tickets are non-refundable and not exchangeable. In case of inclement weather, tickets will ONLY be honored on the rain date Saturday, May 28th.
Further guidelines and event details will be sent via email in advance to ticket purchasers.
Tasting is for those 21 years of age or older with proof of ID.
This event takes place near the Cemetery's Entrance at Fifth Avenue and 25th Street.
Attendees must follow ALL instructions and guidance from Cemetery staff and ambassadors. Green-Wood reserves the right to deny entry to anyone who refuses to comply with these guidelines, which are based on CDC, state, and city mandates.
Feeling Sick? Stay home if you are feeling sick or running a temperature. We will be happy to credit your ticket(s) for another visit, just email events@green-wood.com prior to the start of the program. Please understand our staffing is limited and we will respond as soon as we can.