History Happy Hour: Silent Cities—Designing the Urban Cemetery
November 16, 2021
,
6:00pm
–
7:00pm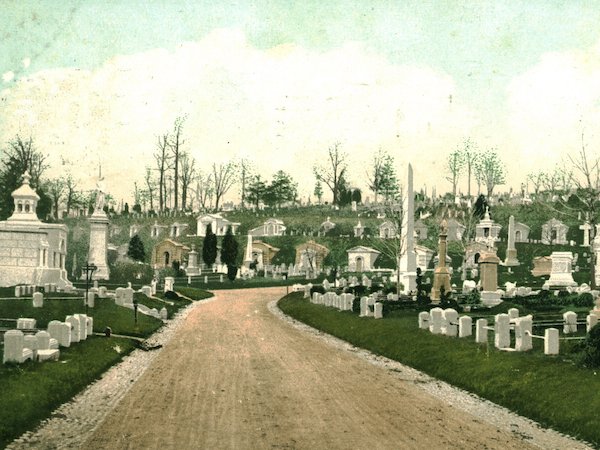 Why do cemeteries across America (and even around the world) seem to all look eerily similar? Join us as we journey through the history of US cemeteries, exploring how they came to be what they are. From the winding roads and extravagant landscaping to the almost cookie-cutter design of gravestones and mausoleums, there's a reason behind the design of these silent cities. We'll begin in the eighteenth century uncovering why cemeteries have been modeled after gardens, and how that enhances the visitor's experience. Then we'll fast forward to the nineteenth century to discuss the rise of the Rural Cemetery Movement and how it gave way to iconic monuments and memorials that are now synonymous with sites like Green-Wood.
$9 / $4 for members. A Zoom link and recipe will be emailed the day before the program.
While we can't actually bring the bar or the drinks to you, we can offer some history on tap! Bring your own beverage–why not try our recommended cocktail of the evening–and raise a glass to the past as we stay connected through our latest series, History Happy Hour.
Not a Member?
Click here for all of our membership levels and information.
Already a Member?
Click the gray tickets button to activate the Eventbrite pop-up, then click Enter promo code. Type in your ID number to access your discounted tickets.
Questions?
Don't know your Member ID number? Not sure which ticket or membership type to order? Call 718-210-3080 or email contactus@green-wood.com with any questions.