Hildegard von Bingen: Daisy Press
September 7, 2022
,
7:30pm
–
10:00pm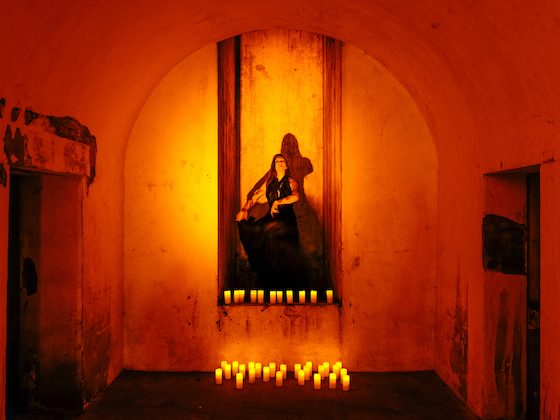 The Long Story
Hildegard von Bingen was a 12th-century rockstar—German nun, mystic, philosopher, writer, and composer—whose extraordinary visions inspired her groundbreaking, breathtaking monophonic vocal compositions.
For these concerts, Daisy Press, an expert and specialist in von Bingen's music, will perform songs by Hildegard from her album, You Are the Flower, weaving together instrumental drone tones and Hindustani ragas into the fabric of the original Medieval chants. 
Price: $80. No member discount available.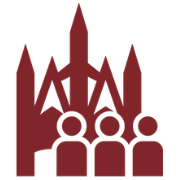 Something of a rockstar and polymath herself, Daisy is also a High Priestess at the notorious House of Yes, and has performed on late night like David Letterman, Conan, and Jimmy Fallon with the band Chromeo, as well as at venues ranging from London's Barbican and Lincoln Center (with Sō Percussion and Steve Reich) to the dust of the Burning Man Festival. Wherever she goes, her performances always offer a fully-embodied, joyful manifestation of the emotional and spiritual potential of music.
The Short Story
Hear the music of two extraordinary women, separated across nine centuries but joined together by a shared belief in the mystical power of music to heal, transform, and transcend.

Presented in partnership with Death of Classical as part of the Angel's Share series.
$80. No member discount available.
Before Purchasing Your Tickets, Please Note:
Tickets are non-refundable and cannot be exchanged for another performance or timeslot.
We will start with an hour long reception at the Modern Chapel to enjoy a whiskey tasting and snacks (all free!), and the beauty of the Cemetery, before the program begins.  Tasting is for those 21 years of age or older with proof of ID. 
The journey to and from the Catacombs takes approximately 20-30 minutes, which includes walking over hilly and uneven terrain; proper footwear is recommended. A trolley service to and from the site will be available. 
The program inside the Catacombs will run for approximately one hour with no intermission.
Attendees must follow ALL instructions and guidance from Cemetery staff and ambassadors. Green-Wood reserves the right to deny entry to anyone who refuses to comply with these guidelines, which are based on CDC, state, and city mandates.
Feeling Sick? Stay home if you are feeling sick or running a temperature. We will be happy to credit your ticket(s) for another visit, just email events@green-wood.com prior to the start of the program. Please understand our staffing is limited and we will respond as soon as we can.