11 a.m. Green-Wood's Great Birds: Birdwatching Walking Tour
May 20, 2012, 11:00am

–

1:00pm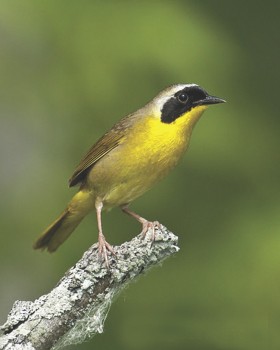 Enjoy a lovely spring day birdwatching with Green-Wood tour guide Marge Raymond. Many birds migrate through Green-Wood on their long journey from as far as South America to their breeding grounds in Canada. Raymond has been birding in Green-Wood for 30 years and will take you to the best hot spots.
Birds that may be spotted include Yellow and Black-throated Blue Warbler, Scarlet and Summer Tanager, Baltimore Oriole, American Redstart and Great Egret, as well as Green-Wood's resident Red-tailed Hawks and Monk Parakeets.
Along the way, enjoy Green-Wood's magnificent spring blooms and Raymond's fascinating stories about our famous permanent residents. Wear good walking shoes; bring your binoculars and cameras. You don't have to be a birdwatcher to enjoy this tour — it' s for everyone!
Tickets are $10 for members of the Green-Wood Historic Fund and $15 for non-members. Reservations recommended.
To purchase tickets, call 718-210-3080 or order online using the Ticket Information box below — click to Order Now or Enter Promotional Code (Member ID#) and you will be redirected to our Eventbrite ordering page.
If you are using a credit card linked to a non-U.S. address, or if you've typed in a billing address that does not match that of your credit card, you may see an error message when ordering. If so, please call us at 718-210-3080 from Mon-Fri 8am-4pm Eastern Standard Time or email us at info@greenwoodcemetery.org and we will help you complete your order. Thank you.
Not a Member?
Get a free ticket with a membership at left and purchase additional Member Discount Tickets if desired. Click here for all of our membership levels and information.
Already a Member?
Click the "Enter promotional code here (members, use your ID#)" link in the bottom right corner of the ticket box and enter your ID number to apply your ticket discount. Please note that the Senior, Individual and Student membership levels are limited to only one Member Ticket per event (for additional tickets, please purchase at the regular price).
Questions?
Don't know your Member ID number? Not sure which ticket or membership type to order? Call 718-210-3080 or email contactus@green-wood.com with any questions.