1 p.m. Capturing Green-Wood: Inspiration and Tips From a Pro
September 7, 2013, 1:00pm

–

3:00pm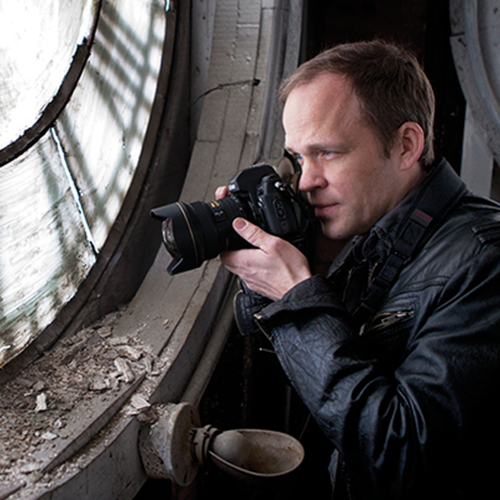 In the pursuit of the perfect shot, photographer Colin Winterbottom has climbed to the top of national landmarks, crawled into dark and dusty spaces, and sought out the most dramatic urban landscapes he could find.
This year Winterbottom found a worthy subject in Green-Wood when he was commissioned to bring his award-winning eye to Green-Wood's forthcoming book Green-Wood at 175: Looking Back/Looking Forward. Currently, many of his photos of monuments and mausoleums grace the walls in the Museum of the City of New York's current exhibition on Green-Wood's 175th anniversary.
On this trolley tour with Winterbottom and Green-Wood Historian Jeff Richman, you'll return to the scene of the photographer's Green-Wood shots (including several mausoleum interiors) as he talks inspiration and technique. Bring your camera and tripod so you can practice as you learn a few tips from a master – or just come along for the ride and the history.
$20 for members of Green-Wood, $25 for non-members.
Not a Member?
Click here for all of our membership levels and information.
Already a Member?
Click the "Enter promotional code here (members, use your ID#)" link in the bottom right corner of the ticket box and enter your ID number to apply your ticket discount. Please note that the Senior, Individual and Student membership levels are limited to only one Member Ticket per event (for additional tickets, please purchase at the regular price).
Questions?
Don't know your Member ID number? Not sure which ticket or membership type to order? Call 718-210-3080 or email contactus@green-wood.com with any questions.