Mictlan
Día de los Muertos Ofrenda
Cinthya Santos-Briones
Free, Open Daily 10am-5pm
Historic Chapel
Día de los Muertos (Day of the Dead) is a holiday celebrated in Mexico and parts of Latin America that honors the departed through music, dancing, gatherings with family and friends, and ofrendas (offerings made on home altars). Since 2018, Green-Wood has commissioned a Brooklyn-based artist to create and install a large-scale community altar in the Cemetery's Historic Chapel. Visitors are encouraged to pay tribute to lost loved ones by lighting candles, and by leaving personal offerings, including flowers, photographs, food, and notes.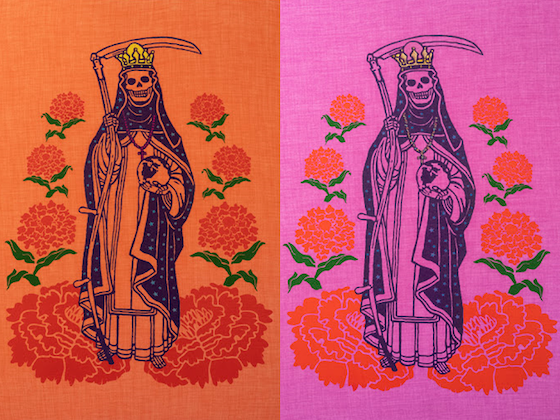 Santos-Briones' installation, Mictlan, draws inspiration from both ancient and modern conceptions of death in Mexico. The title refers to the underworld of Aztec mythology where souls of the departed spend eternity. The centerpiece of the installation, the community altar, is designed as a pyramid, modeled after the monuments and temples constructed by indigenous populations. This architectural style, along with other practices and traditions, was lost in the sixteenth century, when Europeans colonized the region and forced conversion to Christianity.
Santos-Briones is a visual artist, educator, and cultural organizer with indigenous Nahua roots based in New York. Her photography has been published in The New York Times, Vogue, Buzzfeed, The Intercept, New Yorker, The Nation Magazine, among others. Mictlan will be her first large scale installation. To learn more about her work and current projects, click here.