Concert in the Catacombs: The Daxophone Consort
June 22nd
,
6:30pm
–
8:15pm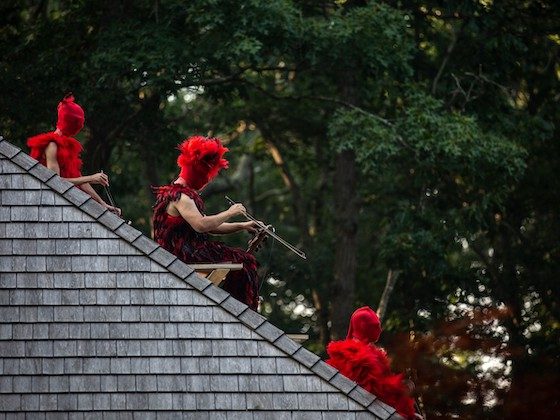 In the middle of Green-Wood lies a cavernous underground space rarely open to the public. The Catacombs is not just a place of rest for the departed, it is also the setting for New York City's most distinctive and atmospheric musical experience.
Our 2023 Concert in the Catacombs series is curated by acclaimed experimental singer and songwriter Gelsey Bell. Hailed by The New York Times as "one of New York's most adventurous musicians," Bell brings together performers from a diverse range of styles, backgrounds, and influences.
Price: $40, and $35 for members.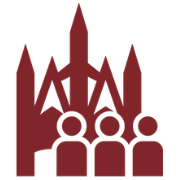 This evening's performance features The Daxophone Consort, which includes Daniel Fishkin, Cleek Schrey, and Ron Shalom. The daxophone is a modern instrument consisting of a thin, bowed wooden strip that produces sounds ranging from delicate whistles to wild screams. Drawing on their backgrounds in theater, costume, instrument building, and traditional music, the Consort creates new works that reinterpret classical music from the Middle Ages through the twentieth century.
SCHEDULE
6:30pm Performance
6:30pm: Doors Open
7:00pm: Doors Close
7:15–8:15pm: Performance
8:00pm Performance
8:00pm: Doors Open
8:30pm: Doors Close
8:45–9:45pm: Performance
BEFORE Purchasing Your Tickets, PLEASE NOTE:
Be On Time! Doors close fifteen minutes before the performance begins. For the 6:30pm, doors close at 7:00pm, and for the 8:00pm, doors close at 8:30pm
Where To Go: Check-in ONLY takes place at the Gothic Arch near the Main Entrance on Fifth Avenue and 25th Street (500 25th Street).
For Your Comfort and Safety: We strongly encourage attendees to wear suitable footwear and dress appropriately for the space as it can be chillier inside the Catacombs than outside.
Refunds and exchanges: Ticket sales are final. No exchanges or refunds unless the event is canceled.
COVID Policy: Attendees are strongly encouraged to wear a face covering at all times on the trolley and in the Catacombs. Please follow ALL instructions and guidance from Cemetery staff and ambassadors
Feeling Sick? Stay home if you are feeling sick or running a fever.