(SOLD OUT) Concert in the Catacombs: Saxophonist Darius Jones
October 27, 2021
,
6:30pm
–
8:15pm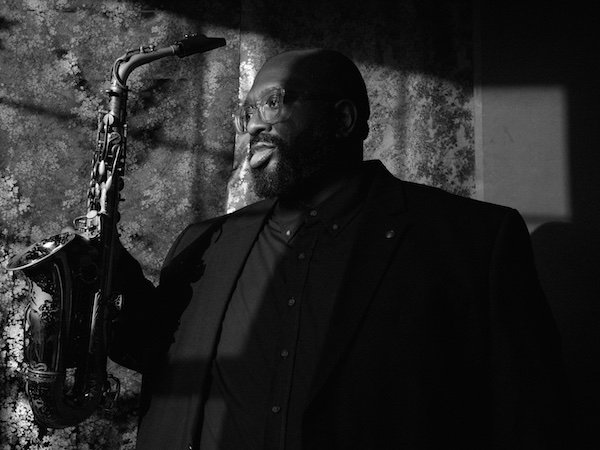 "…The most visceral and distinctive alto saxophonist of this era."
-The New York Times
In anticipation of releasing his new solo-album, Raw Demoon Alchemy (A Lone Operation), jazz saxophonist Darius Jones will fill Green-Wood's Catacombs with the anxiety, frustration, and hope of life in the wake of global pandemic. Influenced by the titans of music, both past and present, he handpicked compositions from Sun Ra, Ornette Coleman, Roscoe Mitchell, and Georgia Anne Muldrow to unpack the vulnerability of our time. As Jones explains: "I want to capture a moment in time, to crystallize the beginning of something at the end of something else."
Raw Demoon Alchemy (A Lone Operation) will be released on November 5th, though concert attendees will have the exclusive opportunity to purchase the album after the performance.
Schedule
6:30pm Performance
6:30pm: Doors Open
7:00pm: Doors Close
7:15–8:15pm: Performance
8:00pm Performance
8:00pm: Doors Open
8:30pm: Doors Close
8:45–9:45pm: Performance
Before you purchase your ticket
Ticket purchasers must be fully vaccinated and show proof of vaccination at check-in
Doors close fifteen minutes before the performance begins: For the 6:30pm, doors close a 7:00pm, and for the 8:00pm doors close at 8:30pm
Guests will ride on Green-Wood's Trolley to and from the Catacombs.
Beer and Wine will be available for purchase at a cash bar
$40/ $35 for members. There are no paper or e-tickets. Attendees will be checked in by name.
Mandatory Safety Protocols
Attendees must wear a face covering when aboard the trolley and during the performance in the Catacombs.
Follow ALL instructions and guidance from Cemetery staff and ambassadors.
Travel Safely: Green-Wood recommends following all safety precautions while traveling to and from the Cemetery, whether by foot, mass transit, or driving. If taking mass transit, please check the MTA's guidelines.
Feeling Sick? Stay home if you are feeling sick or running a temperature. Please use good judgement if you have recently been exposed to someone with COVID-19. For more information about COVID-19, please check the CDC website.
Green-Wood reserves the right to deny entry to any visitor who refuses to comply with the safety guidelines.
If you observe a situation or behavior that does not reflect these protocols, please advise an ambassador or other staff member immediately. With everyone's cooperation this will be a memorable and safe unique experience.