1 p.m. Charlie Tinker: Lincoln's Telegrapher
December 14, 2013, 1:00pm

–

3:00pm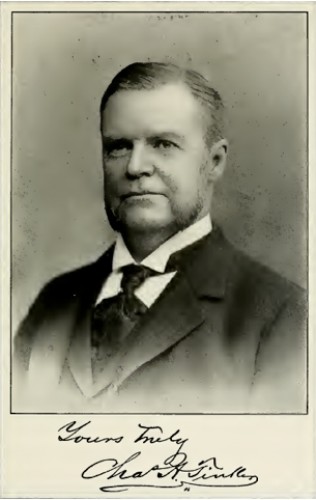 Learn the fascinating story of Charles Tinker – Civil War telegrapher and confidant for President Abraham Lincoln. Tinker, who has been interred at Green-Wood since 1917, has a fascinating story that had been lost to the annals of time until it was discovered by award-winning author (and Tinker descendant by marriage) Ronda Rich. She will lead you through her discoveries that culminated in a visit to the Tinker Family lot at Green-Wood.
In our Historic Chapel, Rich will delve into Tinker's astounding past, using fascinating first-hand resources, like Tinker's personal diaries, that have been handed down through the family. After the talk, board Green-Wood's trolley with Green-Wood Historian Jeff Richman and Ronda Rich for a Civil War tour highlighted by a visit to the Tinker Family lot.
This event has two parts, with separate tickets for each part:
The free talk in the historic Green-Wood chapel.

A guided trolley tour immediately following the talk. Tickets are $15 for members of the Green-Wood Historic Fund and $20 for non-members.
Please include both free talk tickets and trolley tour tickets in your order if you would like to attend both parts of the event. Seating is limited for both the talk and the trolley tour, and reservations are recommended.
Not a Member?
Get a free ticket with a membership at left and purchase additional Member Discount Tickets if desired. Click here for all of our membership levels and information.
Already a Member?
Click the "Enter promotional code here (members, use your ID#)" link in the bottom right corner of the ticket box and enter your ID number to apply your ticket discount. Please note that the Senior, Individual and Student membership levels are limited to only one Member Ticket per event (for additional tickets, please purchase at the regular price).
Questions?
Don't know your Member ID number? Not sure which ticket or membership type to order? Call 718-210-3080 or email contactus@green-wood.com with any questions.