Artist Talk: Adrian Paci
April 3, 2022
,
11:00am
–
12:00pm
Join Artist Adrian Paci for a discussion on his new film U'ncuontru (2021), currently on view in Green-Wood's Historic Chapel. He will be in conversation with writer and curator Laura Raicovich, who recently wrote about the film for ArtReview.
Paci's U'ncuontru (2021) was inspired by the religious ritual of the 'Madonna vasa vasa', which takes place every year on Easter Sunday in the Sicilian town of Modica and is attended by thousands of onlookers. After a long procession, the statues of the risen Christ and of the Virgin Mary come together at midday where the traditional "vasata" ("kissing") takes place, a jubilant reuniting of mother and son.
Free, but reservations are necessary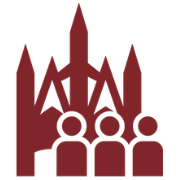 In 2021, due to the pandemic, the procession could not take place, but Paci imagined a nocturnal and clandestine meeting taking place regardless of the restrictions. A meeting far from the daylight and lacking the enthusiastic participation of the crowd. A silent and intimate encounter between a mother and son—between a woman veiled in black who removes her cloak and embraces the risen Christ—despite the absence of applause, revelry, and music.
The Artist's Talk will take place in the Historic Chapel, not far from the Main Entrance Arch. There will be opportunities to view the film after the discussion.
Light refreshments will be served. Seating is limited and available on a first come, first served basis
Free, but reservations are necessary. Please consider a donation to The Green-Wood Historic Fund so that we can continue to offer free and low-cost programs throughout the year.