A Disposition to be Rich: Ferdinand Ward, the Greatest Swindler of the Gilded Age
December 30, 2020
,
6:00pm
–
7:00pm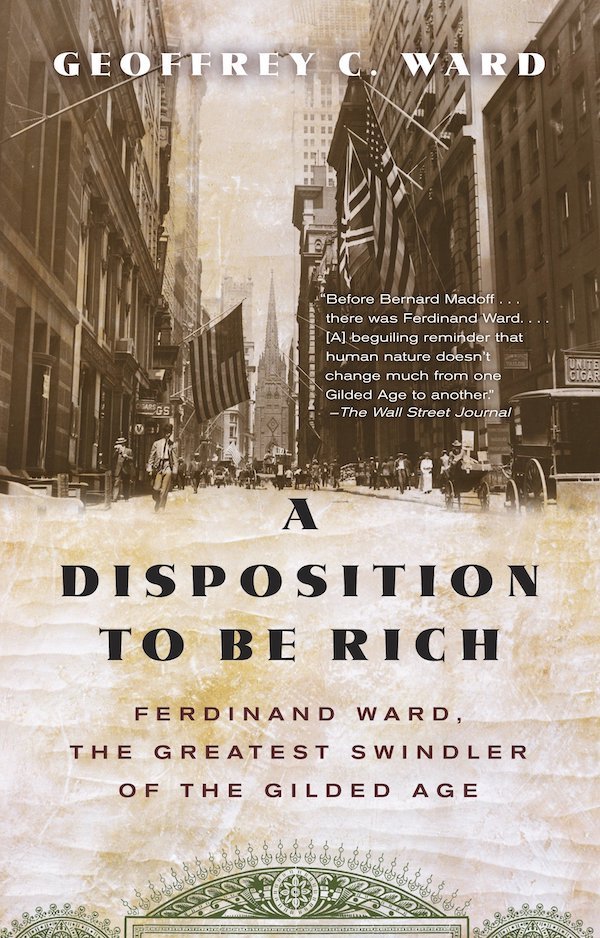 Ferdinand Ward was the greatest swindler of the Gilded Age, whose villainy bankrupted Ulysses S. Grant and stunned the world of finance. His fascinating story has been extensively researched by his great-grandson, award-winning historian Geoffrey C. Ward, author of A Disposition to be Rich. Drawing upon thousands of never before seen family documents, Geoffrey traces Ferdinand's rapid rise and dizzying fall in a narrative populated with mistresses, crooked bankers, corrupt New York officials, and a desperate kidnapping scheme. A Disposition to be Rich was named a New York Times Notable Book when it was published in 2013.
Geoffrey C. Ward is a prolific and accomplished writer best known for his script writing for Ken Burns's classic documentaries on the Civil War, jazz, baseball, World War II, and others. A master of story-telling, Geoffrey has won seven Emmy Awards for his work.
This conversation is part of our series of virtual programs about the history of Green-Wood and its permanent residents, Zooming in on History.
$9 / $4 for members. A Zoom link will be in your confirmation email upon registration.
Not a Member?
Click here for all of our membership levels and information.
Already a Member?
Click the gray tickets button to activate the Eventbrite pop-up, then click Enter promo code. Type in your ID number and apply your discount.
Questions?
Don't know your Member ID number? Not sure which ticket or membership type to order? Call 718-210-3080 or email contactus@green-wood.com with any questions.