A Day in the Life of a Mortuary Science Student
March 31, 2022
,
6:00pm
–
7:30pm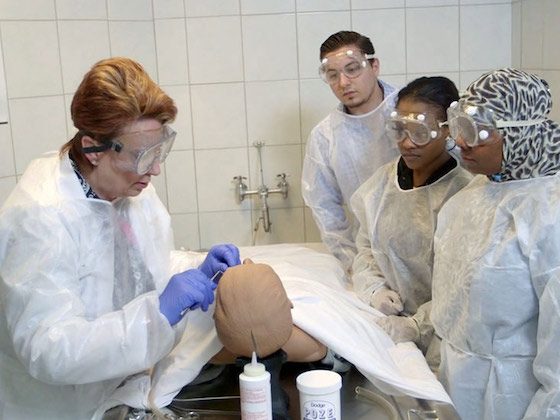 Ever wonder what it's like to live alongside death on a daily basis? What inspires someone to work in the death-care field? Green-Wood's "A Day in the Life" series brings together industry professionals for lively conversations on the intricacies of their trade and to answer your burning questions about the field of end-of-life care.
This evening's panel highlights mortuary science students and graduates—people who are on the path to becoming funeral directors and have completed their studies. They'll talk about what it takes to train for the funeral business, the curriculum and practices they study, and just how they ended up doing what they do.
Price: Free. Registration required.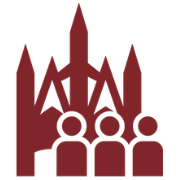 You'll meet Danielle Hengge and Elizabeth Johnston, who are both in their second year at American Academy McAllister Institute (the only funeral service school in NYC, with roots going back to 1926) and Tim Jean of Frantz Daniel Jean Funeral Services, graduate of the Mortuary Science degree program at Nassau Community College.
Free. Registration required. Please consider a $10 donation to the Green-Wood Historic Fund so that we can continue to offer free and low-cost programs throughout the year.
Before Registering, Please Note:
Attendees MUST wear a face covering at all times in the Modern Chapel, regardless of vaccine status, and follow ALL instructions and guidance from Cemetery staff and ambassadors. Green-Wood reserves the right to deny entry to anyone who refuses to comply with these guidelines, which are based on CDC, state, and city mandates.
Location: This program takes place in Green-Wood's Modern Chapel, located just past the Arch at Green-Wood's Main Entrance on 25th Street and Fifth Avenue.
There are no paper or e-tickets! Attendees will be checked in by name.
Feeling Sick? Stay home if you are feeling sick or running a fever. We will credit your ticket(s) for a future tour or program, just email events@green-wood.com prior to your tour. Please understand our staffing is limited and we will respond as soon as we can.