(Sold Out) 1 p.m. RMS Titanic and Green-Wood: 100 Years Later Trolley Tour
April 7, 2012, 1:00pm

–

3:00pm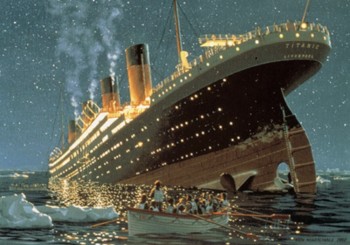 THIS EVENT HAS SOLD OUT. Please check our calendar for other Green-Wood events.

One hundred years ago, on April 15, 1912, the world experienced one of the most devastating maritime disasters of all time when the RMS Titanic sank- on her maiden voyage. This trolley tour will visit the final resting places of those who were among the passengers aboard this "Ship of Dreams" who became permanent residents of Green-Wood. Dr. J. Joseph Edgette, professor emeritus and folklorist emeritus at Widener University, will share the stories of the lost and surviving passengers interred here at Green-Wood. Dr. Edgette, who has carried out extensive research on the Titanic's passengers and crew, has lectured and written extensively on the topic. He is a member of the Titanic Historical Society and the Titanic International Society.
Tickets are $15 for members of the Green-Wood Historic Fund and $20 for non-members. Reservations recommended.