1 p.m. Monumental Design: Lettering in Green-Wood
September 14, 2014, 1:00pm

–

3:00pm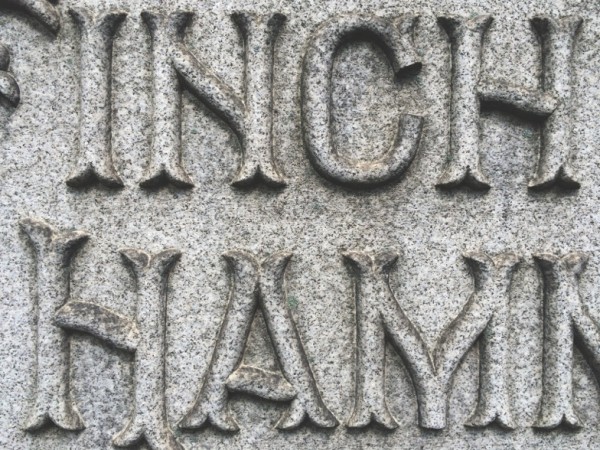 One of the best places for a lettering tour is in a cemetery – each stone, mausoleum and monument presents its own language and design. Join Paul Shaw, lettering expert, for a look at the varied lettering and designs to be found among Green-Wood's myriad tombs, mausoleums, monuments and more. Shaw will show how lettering styles and layouts have evolved, from the beginnings of the cemetery into the 20th century; and discuss the influences of printing, posters, pneumatic tools and materials. At the end of your visit, you'll take home a unique stone rubbing made during the tour.
Paul Shaw is a calligrapher, author, designer and design historian. He teaches calligraphy and typography courses at Parsons School of Design and the School of Visual Arts, and has led lettering tours across the country and globe.
$25 for members of Green-Wood and BHS/$30 for non-members.
Click here for our inclement weather policy.