1 p.m. and 4 p.m. Late October Walking Tours
October 30, 2011, 1:00pm

–

3:00pm

$10 – $20
Sunday, October 30, 2011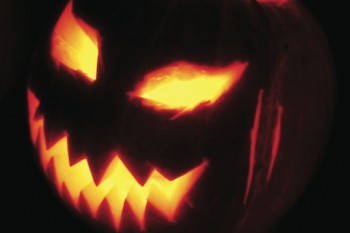 Important Weather Alert:
Because of the miserable weather forecasted for this Saturday, we have rescheduled Saturday's Late October
Walking Tour to Sunday. With your Saturday tour ticket, please join us for either of two Sunday tours – no need to let us know which tour you're coming on.
If you don't have a ticket yet, Sunday tour tickets are still available via the Ticket Information box below for both times:
– 1:00 p.m.
– 4:00 p.m. (the first ever twilight version of this tour — bring a flashlight!)
If you have a Saturday ticket already and cannot come Sunday, we offer two choices. Please let us know which option you prefer: you may request a refund, by email please, to contactus@green-wood.com, or you may contribute your tickets(s) to the Green-Wood Historic Fund as a tax-deductible donation.
Please note that if we do not hear back from you by Monday, November 7, 2011, we will consider your tickets a contribution. Thank you and we hope to see you this weekend!
About this tour:
Celebrate the fall season with tales of murder, mayhem, spirits and ghosts on our annual tours led by Green-Wood's historian Jeff Richman. We visit the graves of The Wizard of Oz, George Washington's favorite dentist, the founders of Spiritualism, and many more. The tour also includes a visit to the Catacombs, which are usually closed to the public. This is a very, very popular tour, so please arrive early.
Walking tours: $10 for Green-Wood Historic Fund members / $20 for non-members
To purchase tickets, call 718-210-3080 or order online using the Ticket Information box below.
If you are using a credit card linked to a non-U.S. address, or if you've typed in a billing address that does not match that of your credit card, you may see an error message when ordering. If so, please call us at 718-210-3080 from Mon-Fri 8am-4pm Eastern Standard Time or email us at info@greenwoodcemetery.org and we will help you complete your order. Thank you.
Please Note: Saturday, October 29th tour tickets are no longer available due to weather.
Please select either of the Sunday tours from the "Select a Date to Attend" drop-down menu below.
Not a Member?
Get a free ticket with a membership at left and purchase additional Member Discount Tickets if desired. Click here for all of our membership levels and information.
Already a Member?
Click the "Enter Discount Code" link at left and enter your ID number to apply your ticket discount. You will only be able to purchase the number of discounted tickets included in your membership level. If you want additional tickets, please purchase at the regular price.
Questions?
Don't know your Member ID number? Not sure which ticket or membership type to order? Call 718-210-3080 or email contactus@green-wood.com with any questions.