1 p.m. In the Shadow of the Mountain
November 8, 2014, 1:00pm

–

3:00pm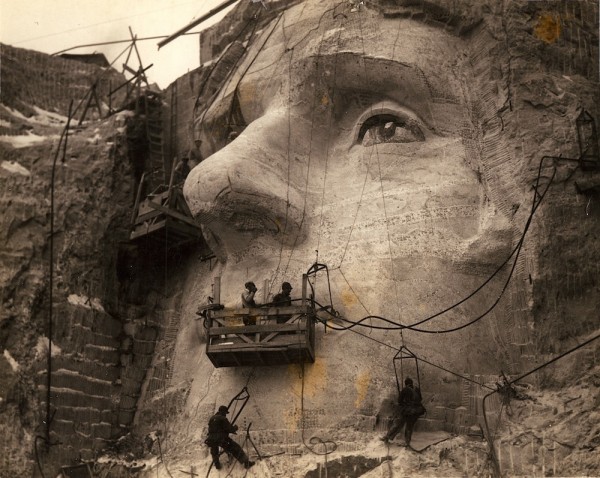 Luigi Del Bianco was an Italian immigrant who spent much of his life carving headstones and monuments for cemeteries in the Port Chester, NY area. But this dapper, friendly man held another role, too – as the chief carver at Mount Rushmore, Del Bianco played a hugely significant role in bringing life to one of the most famous American monuments. And yet his contribution goes largely unsung to this day. Join Lou Del Bianco, Luigi's grandson, for this talk on the fascinating history, artistry, and life of Luigi. Using original photos and personal correspondence between Luigi and Rushmore designer Gutzon Borglum, Lou will demonstrate just how instrumental Luigi's involvement was in the iconic mountainside sculpture. After the talk, a trolley tour will visit stops in Green-Wood showing other Italian sculpture – including the Angel of Death, carved by Gutzon Borglum's brother, Solon.
This event has two parts, with separate tickets for each part:
The free talk in the historic Green-Wood chapel.
A guided trolley tour immediately following the talk. Tickets are $15 for members of the Green-Wood Historic Fund and BHS and $20 for non-members.
Please include both free talk tickets and trolley tour tickets in your order if you would like to attend both parts of the event. Seating is limited for both the talk and the trolley tour, and reservations are recommended.