DEATH BECOMES HER
VARIOUS ARTISTS
SPRING 2020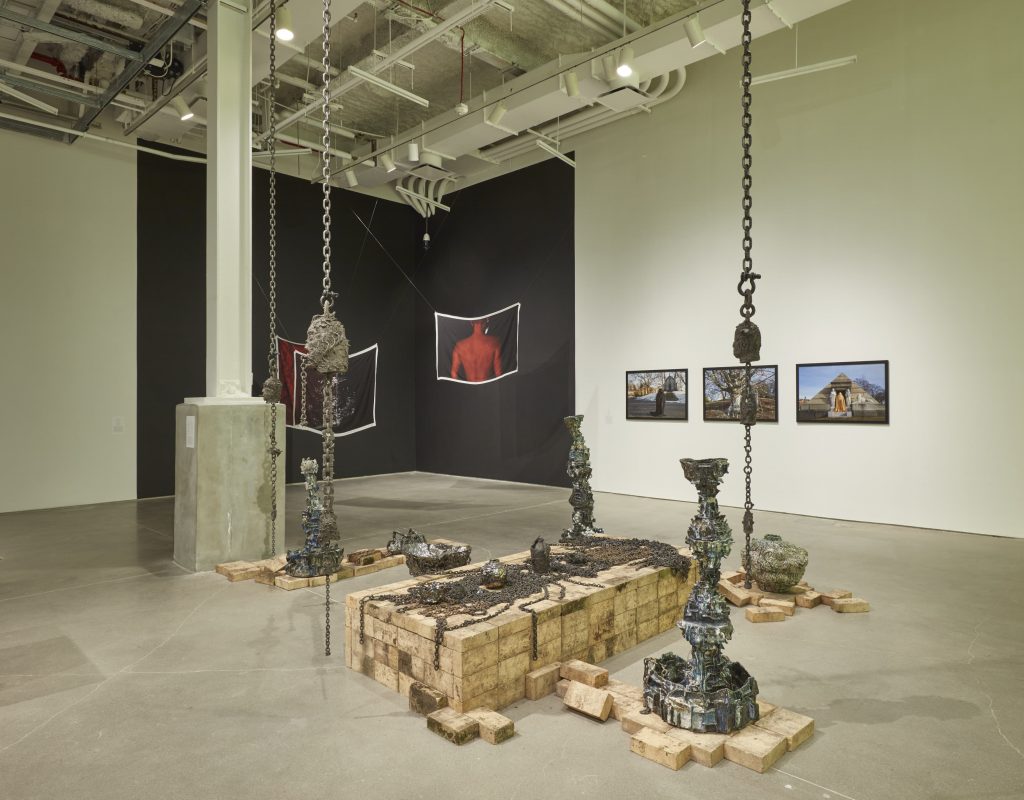 What lingers after loss? How do we, the living, respond to death? In history, in our families, in our communities? These questions, among others, served as inspiration for Death Becomes Her. Presented in partnership with BRIC, the collaborative exhibition explored how death and the grieving process impact the living. It featured works by eight female-identifying artists: Mimi Bai, Kim Brandt, Nona Faustine, Rachel Grobstein, Gyun Hur, Heidi Lau, Catalina Ouyang, and Keisha Scarville. The artists drew inspiration from a myriad of sources to expand the visual rhetoric of how the departed are remembered—examining both the ability of loss as a catalyst for self-discovery and its larger cultural and social associations.
Death Becomes Her was curated by Harry Weil, Green-Wood's Director of Public Programs, and Jenny Gerow, Associate Curator at BRIC.
To hear more from the artists in the exhibition and what inspired them, check out this feature in The Cut.