Eleven-Month Residency for Emerging Artists in New York City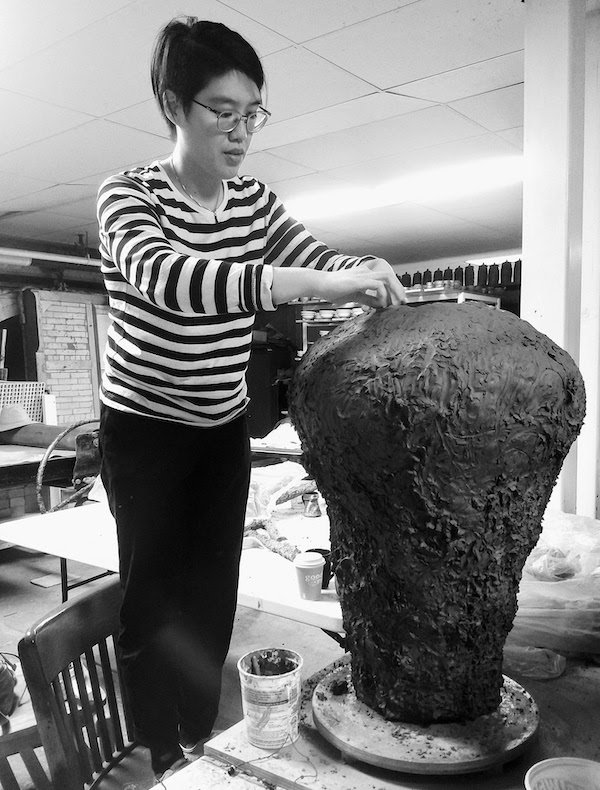 For the 2022 residency, there will not be an open call process. Green-Wood will invite prospective applicants to apply.
About the Residency
The eleven month-long residency provides one artist in the visual and/or performing arts with a studio space and honorarium to create a site-specific installation or performance at The Green-Wood Cemetery. The residency is open to emerging artists living and working in New York City.
The selected artist will be provided a $7,500 honorarium, private studio space in the landmarked Fort Hamilton Gatehouse, and access to the Cemetery's professional staff and archives and historical collections. The site-specific work at the end of the residency should be inspired by Green-Wood's expansive landscape, historic monuments, and compelling history.
The 2022 resident will be announced at the end of July 2021.
2021 Resident: Heidi Lau
Heidi Lau was chosen from among nearly one thousand candidates who applied for the inaugural year of the residency program, and was featured in the New Yorker, New York Daily News, L'Officiel Art, and Smithsonian Magazine, to name a few.
Lau, who grew up in Macau (on China's southern coast), currently lives in Chinatown, Manhattan and works in Ridgewood, Queens. Her ceramic work is often modeled after tokens of remembrance, including ritual objects, funerary monuments, and fossilized creatures. Taoist mythology, folk superstitions, and Macau's colonial history provide essential source material for her exploration of displacement and nostalgia as the condition of contemporary existence.
Lau's work has been exhibited in local and international institutions including the Museum of Arts and Design, New York; the Bronx Museum of the Arts, New York; the Museum of Chinese in America, New York; the Macau Museum of Art; and others. In 2019, she represented Macau at the 58th International Art Exhibition of La Biennale di Venezia, Venice. Her practice has been supported by the Emerging Artist Fellowship at Socrates Sculpture Park, Lower Manhattan Cultural Council Process Space, the Martin Wong Foundation Scholarship, and the Joan Mitchell Foundation Painters and Sculptor Grant, among other awards and residencies.