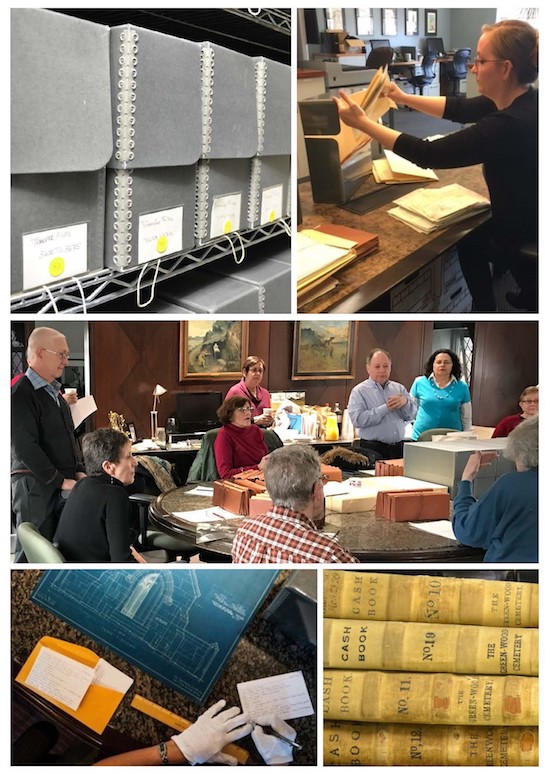 After four years of sorting through the cemetery's archives, the volunteers are accustomed to deciphering fancy handwriting and decoding orotund sentences. A note from an executor instructing the cemetery to prepare a certain plot for the burial of a widow next to her husband can seem as involved as a paragraph from Henry James or Edith Wharton.

James Barron, NY Times, "Preserving History, Uncovering Secrets, at Green-Wood Cemetery", July 4, 2013
Curious about the origins of The Green-Wood Cemetery and the stories of its permanent residents? Or just fascinated by the richness and depth of the vast number of monuments and memorials that adorn the grounds?
As a volunteer, The Green-Wood Historic Fund offers you a multitude of ways to satisfy your curiosity: you can handle and preserve original and primary sources materials; make a lasting contribution to history by participating in varied research projects; or help to make our wealth of archival and historical records known and accessible.
Since 2009, the Green-Wood Historic Fund's Archives and Historical Collections have hosted numerous volunteers and student interns. They have assisted us in the arrangement, description, and preservation of our archival and historical holdings, as well as participated in several salient research projects. Working alongside and with the guidance and direction of Green-Wood's archivist, manager of collections, and historian, volunteers and interns have ably assisted our team on numerous projects, including:
Archival processing and preservation of nineteenth- and twentieth-century documents, architectural drawings, photographs, and records.
Digitization of manuscripts and pictorial records.
Creation of archival database entries and programs.
Conducting in-depth historical and biographical research supporting varied initiatives, publications, and exhibitions.
Our historical records and collections date back to the 1830s, so there is much to do. Please join us, today!
Requirements
• Volunteers and interns must be able to commit to a minimum of 5 hours per week.
• Students interested in a general, noncredit bearing or credit bearing internship must be pursuing a career in museum studies, archives, or a related field of study. For a credit bearing internship, you must submit written confirmation from your school or program stating that you will receive course credit for hours completed.
• Recent graduates wanting to gain additional hands on experience are also encouraged to apply.
• Complete the below application form and submit a resume to archives@green-wood.com
Application Form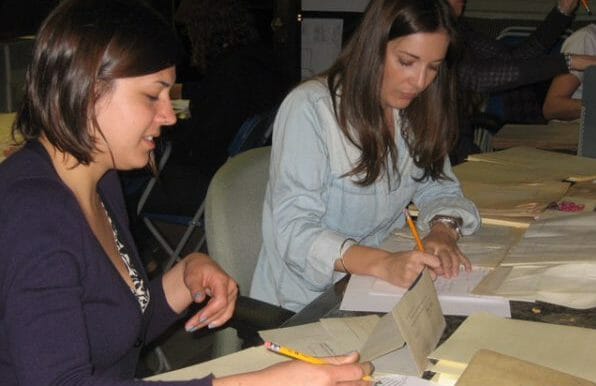 Mr. Richman's research began as a casual project among Civil War buffs in 2002 to identify the graves of about 200 veterans buried at the cemetery. But the historians quickly ventured deeper into archives, requiring the efforts of volunteers from as far away as California and Florida. The team discovered 2,000 graves that were missing, unmarked or severely damaged, and obtained gravestones for them from the federal Department of Veterans Affairs. Calls and e-mails from descendants of Civil War veterans searching for relatives' remains are received almost every day.

Stephen Rex Brown, NY Times, "Confederate History Buried Far from the Battlefield", May 22, 2011